MTS-6154
Cardioid point-source loudspeaker system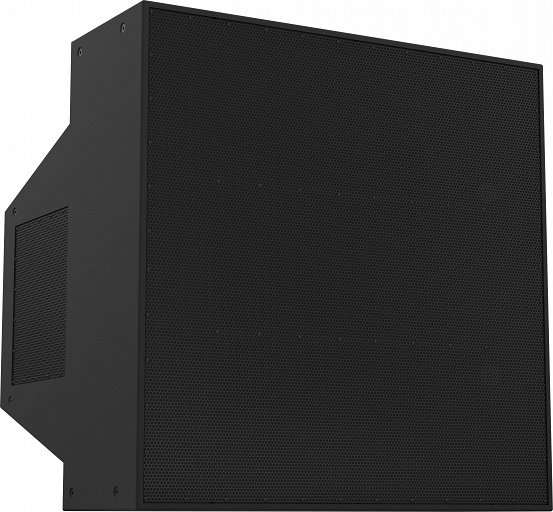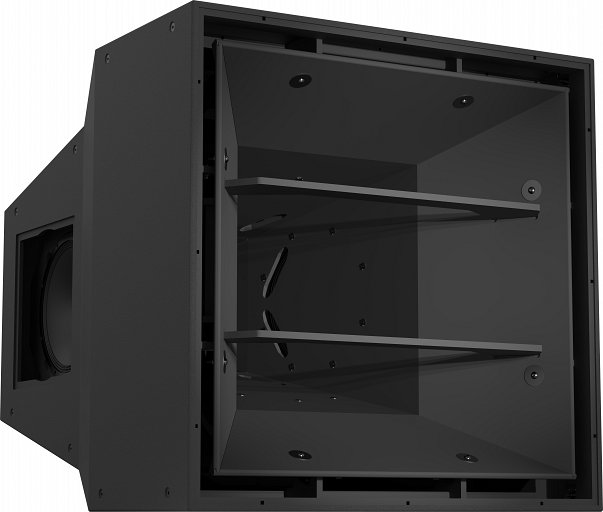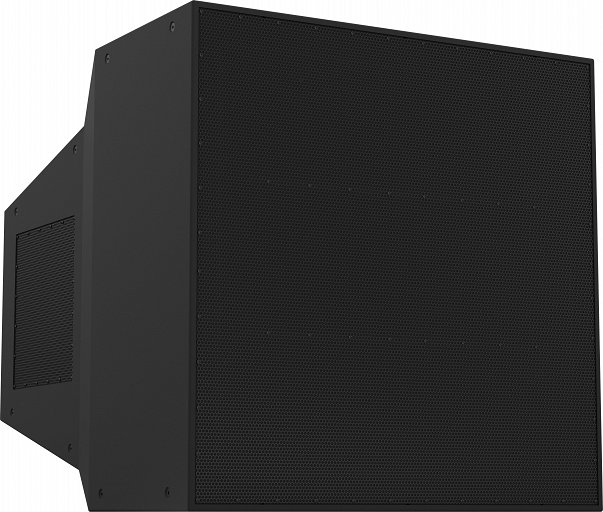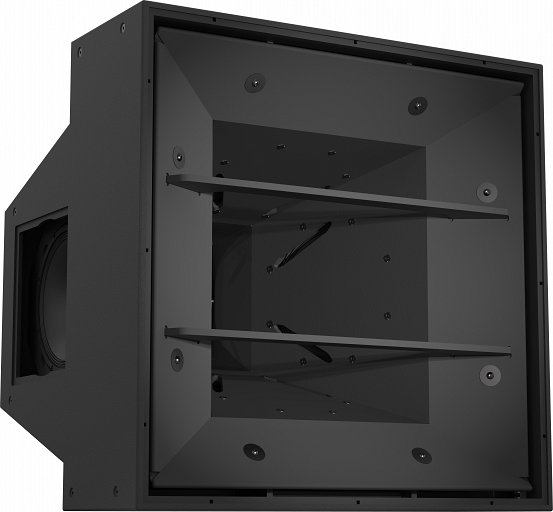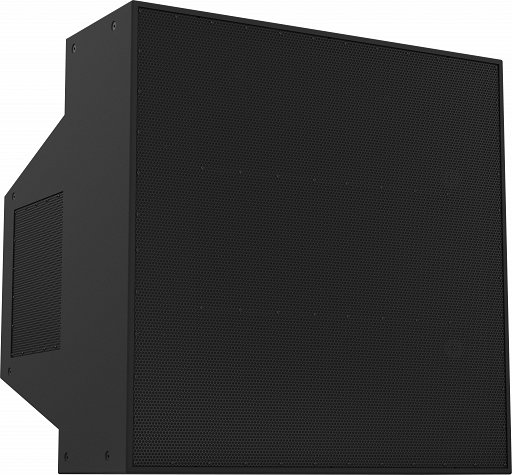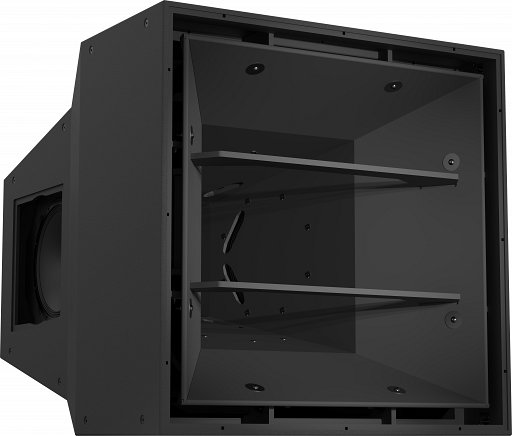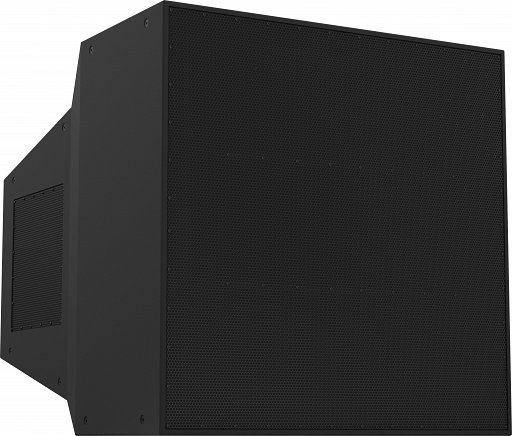 Available configurations include: 60° x 40° or 40° x 30° coverage patterns, black or white finish, and partial or full weatherization
Full-range horn-loaded loudspeaker with six 15" woofers and dual coaxial mid/high frequency compression drivers generates more than 151 dB peak SPL
Proprietary, state-of-the-science, dual lossless Hydra waveform converter feeds a coherent arc source into a large constant directivity waveguide to ensure pattern control to below 350 Hz
Delivers full-bandwidth directivity control that reduces sound spill outside the pattern, enhancing dynamics, improving sound quality and clarifying speech intelligibility
The MTS-6154 is equipped with six 15" woofers and dual coaxial mid/high frequency compression drivers. The system is capable of generating more than 151 dB peak SPL with exact directivity for very-long-throw applications.
MTS represents a truly holistic approach to loudspeaker design. Loudspeaker geometry, complementary amplifier matching, and digital processing are computer-optimized to ensure precisely distributed SPL that remains balanced and controlled throughout the entire coverage area – even at full output. Four slot-loaded, high efficiency low-frequency drivers are symmetrically coupled to the same full-range waveguide as the compression drivers to create a true point-source with substantial bass response, eliminating the need for additional subwoofers in many applications.
The MTS-6154 is based on two cardioid configurations with 60° x 40° or 40° x 30° coverage and enhanced low-frequency directional control. The 60° x 40° models can deliver extremely high SPLs: 151 dB peak (music) and 154 dB peak (speech) down to 55 Hz at -10 dB; the 40 x 30 models are capable of 152 dB peak (music) and 155 dB peak (speech) down to 50 Hz at -10 dB. Each version is available with black or white finish, and each is available in a partially weatherized (PW) version for sheltered use or in a fully weatherized (FW) version for full exposure to the elements. All MTS loudspeakers have an IP55 rating, indicating that they are highly impervious to dust and water ingress.
For optimal sound system performance, Electro-Voice recommends the following amplifiers for MTS-6154.
| | Learn More |
| --- | --- |
| Two-Channel | |
| Multi-Channel | ✔ |
| DSP | ✔ |
| Direct Drive | ✔ |
| OMNEO (Dante, OCA) | ✔ |
| Installation | ✔ |
| Live Sound | |
Warranty & After Sales Programs