RE420
Condenser cardioid vocal microphone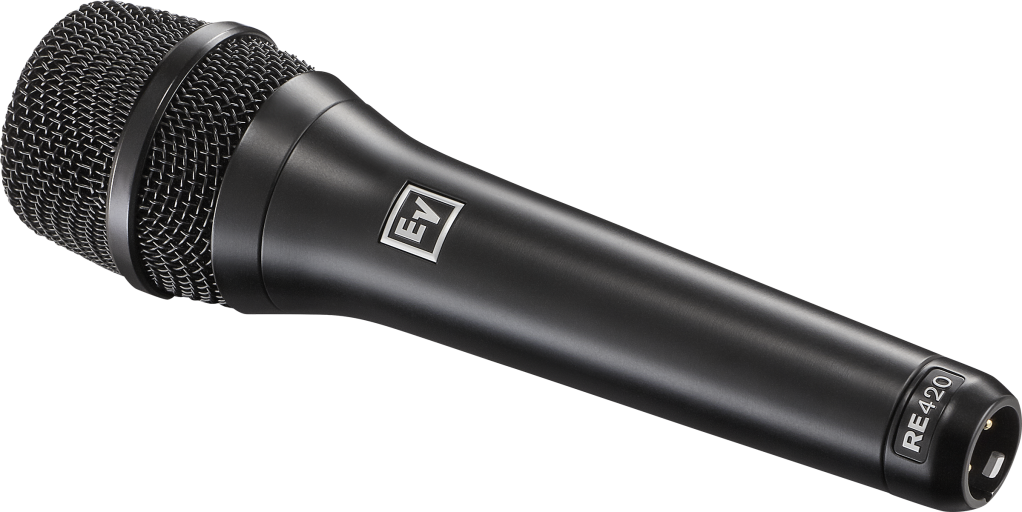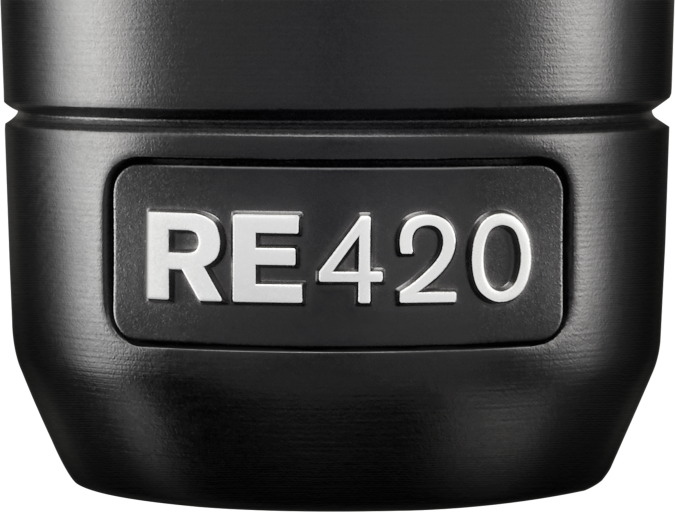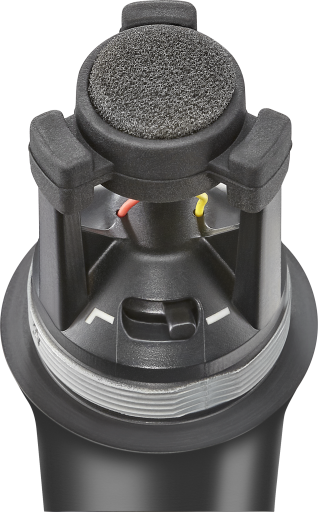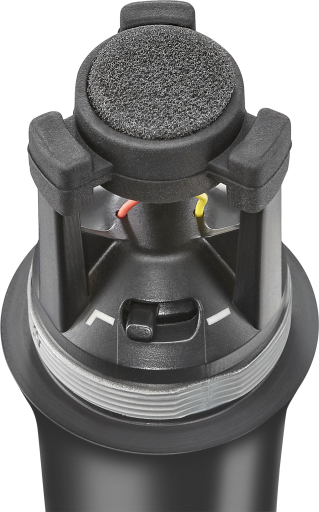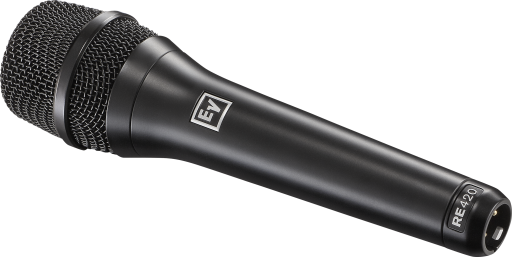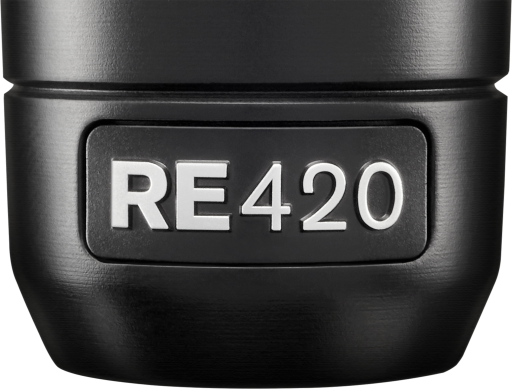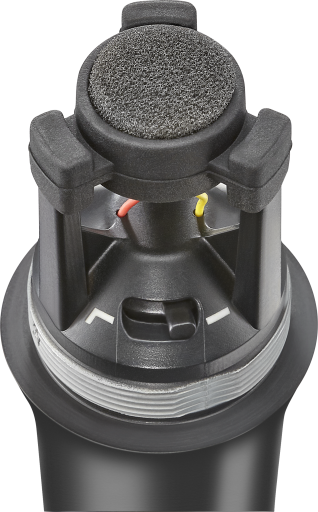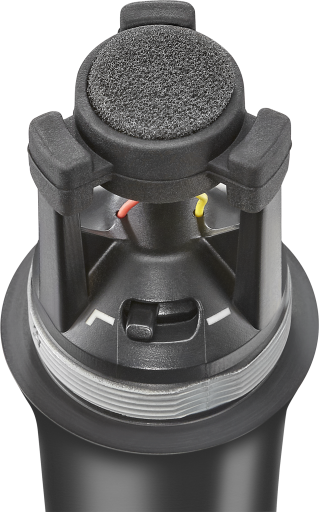 Premium condenser element delivers a highlydetailed, rich, and full bodied sound
Cardioid polar pattern provides excellent acoustic isolation with a comfortable working range
Multi-stage pop filter minimizes breath blasts and plosives
Selectable high-pass filter reduces undesirable low frequency content when engaged
Vibration-absorbing internal shock mount minimizes handling noise
The RE420 is a premium-grade, high-performance, condenser cardioid vocal microphone. Designed to reveal the exceptional detail and vivid clarity synonymous with condenser elements, it skillfully delivers the lyrical finesse required for expressive vocal performances.
The sonic signature is rich, detailed and full-bodied, with a warm and clear low end, natural and present midrange, and an open, crisp and detailed high end. The cardioid pattern provides excellent acoustic isolation. Maximum feedback rejection occurs when a stage monitor is positioned 180° off-axis to the element. This pattern also allows for a comfortable working range around the microphone making expressive microphone techniques easy.
The multi-stage pop filter consists of two layers of dense foam separated by air, which attenuates wind velocity caused by breath and windblasts. The high-pass filter has two positions (see drawing). The flat position delivers the full frequency band pass of the capsule. The high-pass position attenuates frequencies below 150 Hz.
The internal shock mount isolates the microphone element from vibration and guards against handling noise.
Element type
Self-biased condenser
Frequency response
50 Hz-20 kHz
Polar pattern
Cardioid
Sensitivity, open circuitvoltage, 1 kHz
5.6 mV/Pascal (-45 dBV/Pa)
Clipping (max SPL)
149 dB SPL (1% THD)
Self noise
22 dB SPL "A" weighed (0 dB=20 μPa)
Dynamic range
127 dB
Signal-to-Noise ratio
72 dB
Output impedance
200 ohms
Power requirements
48 VDC phantom power
Polarity
Positive pressure on diaphragm produces positive voltage on pin 2 relative to pin 3
Electrical contact
3-pin, XLR-type
Finish
Black polyurethane paint
Materials
Zinc die cast, steel wire cloth grille
Dimensions, length
diameter
shank
7.6 in. (192 mm)
1.95 in. (49.5 mm)
0.96 in. (24.3 mm)
Net weight
11.5 oz (326 g)
Shipping weight
1 lb 4.9 oz (593 g)
Tiendas Minoristas Autorizadas
Altavoces y micrófonos
Warranty & After Sales Programs