ELX200-18S
18" passive subwoofer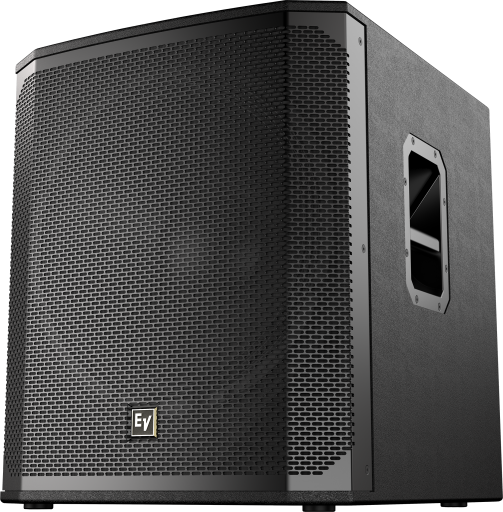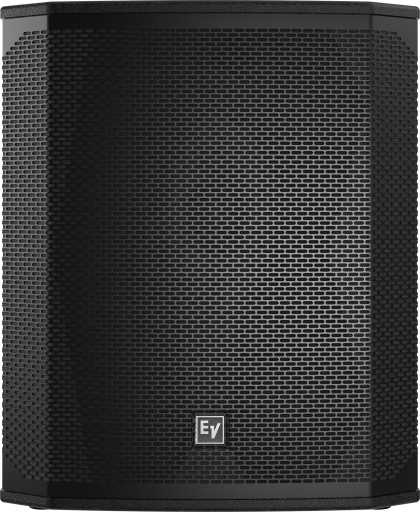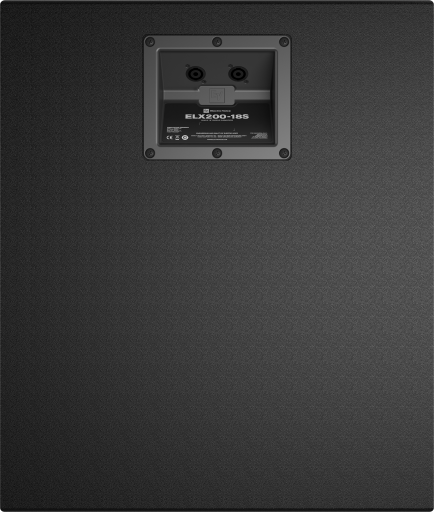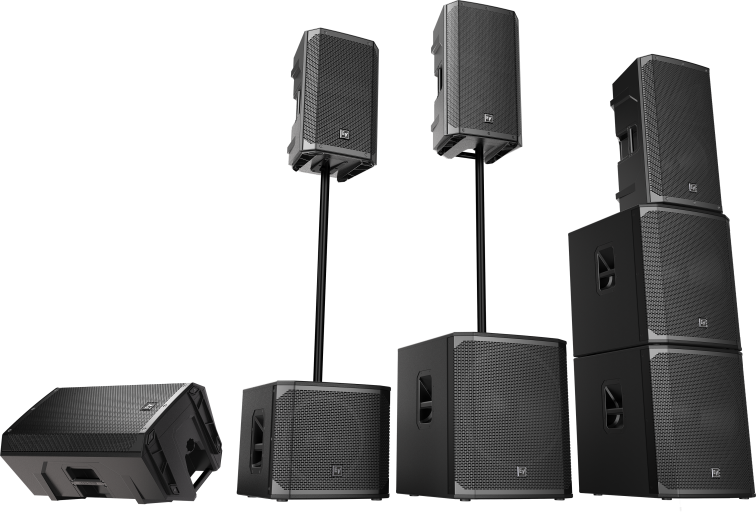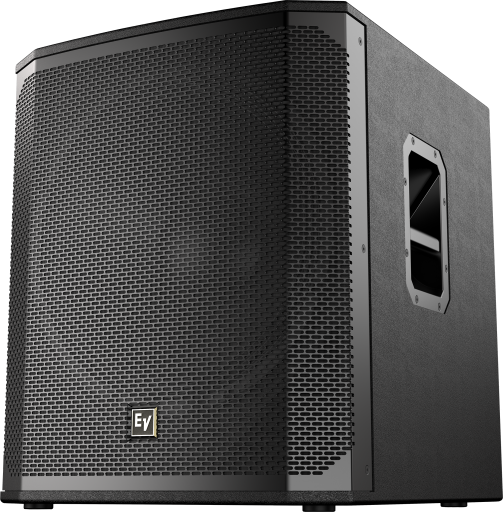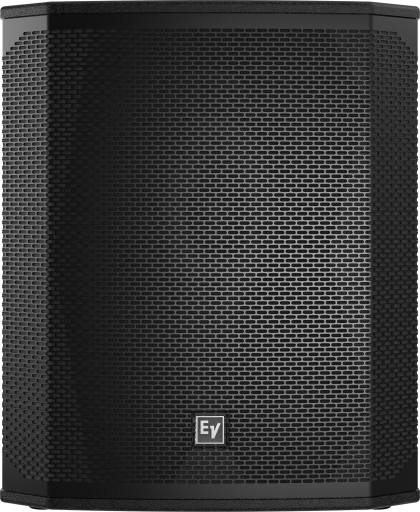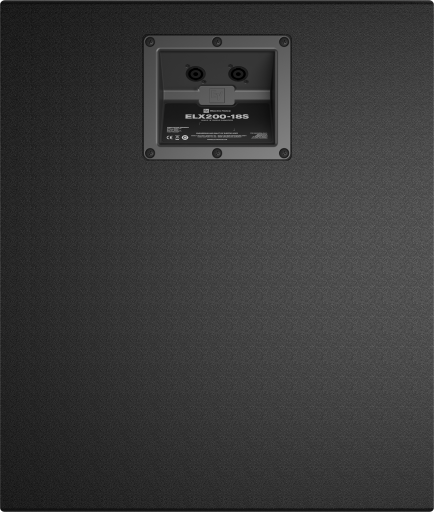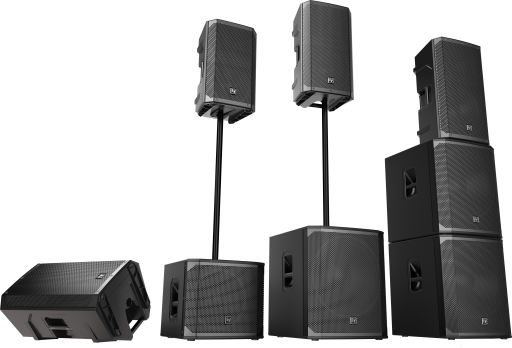 1600 W (peak), 133 dB peak SPL utilizing high sensitivity transducer designed and engineered by EV for maximum punch.
High-output EVS-18L woofer designed to exacting specifications for superior durability and exceptional low-frequency reproduction.
System reliability verified with over 500 hours of abuse testing and endurance testing.
Ideal for portable and installed applications.
Lightweight, compact 15 mm wood enclosure with internal bracing with durable polyurea top-coat finish.
Professional-grade hardware: integrated M20 threaded pole mount plate and two-handle design for easy lifting.
The ELX series is designed to deliver an unprecedented combination of sound quality, portability and durability at its price point. All-new custom components—tested to levels far exceeding the industry norm—make ELX200 a robust workhorse capable of handling real-world abuse and professional applications beyond the capability of competitors' products in its category.
Every aspect of ELX200 is designed for ideal results as part of the whole - the acoustical, electrical and mechanical components all work together seamlessly. The subwoofers pack powerful low-frequency output into a surprisingly compact footprint, and feature tuned 15 mm thick wood enclosures with a premium top-coat finish. The proprietary features that have made the other members of the EV portable speaker family a go-to for best-in-class performance are also present.
EV's industry-leading quality and testing procedures yield efficient transducer design and meaningful specs, resulting in components that deliver accurate, linear response at the system's highest output levels. Translation: loud and clear all the way up to the limit. Unified in one of the strongest full-range composite enclosures ever built by EV. The ELX200 is established as the new benchmark for toughness - both acoustically and physically; maximum efficiency with maximum toughness.
Suspension
Minimum Impedance
7.2 ΩΩ
HF Transducer
| | |
| --- | --- |
| Speaker Type | Subwoofer |
| Woofer Size | 18inch |
| Frequency Response (-3 dB)¹ | 45 Hz - 200Hz |
| Frequency Range (-10 dB)¹ | 28 Hz - 300 Hz |
| Max. SPL/1m (calc)² | 133 HzdB |
| LF Transducer | EVS-18L 457 mm (18 in) |
| Power Rating | 1600W |
| Connector Type | Dual NL4 |
| Enclosure Material | 15 mm plywood with durable polyurea top-coat finish |
| Grille | 18 AWG steel with powdercoat |
| Available Color | Black or White |
| Height | 600mm (23.62") |
| Width | 507mm (19.96") |
| Recommended High-Pass Frequency | 35 HzHz |
| Depth | 574mm (22.6") |
| Weight Net | 26.6kg (58.64 lbs) |
| Shipping Weight | 30.5kg (67.24 lbs) |
| Family | ELX200 |
| Nominal Impedance | 8Ω |
| Axial Sensitivity (SPL, 1 W @ 1 m) | 94dB |
| Power Handling (Continuous / Peak) | 400W/1600W |
Tiendas Minoristas Autorizadas
Altavoces y micrófonos
Warranty & After Sales Programs