EVC-1152-64
15" speaker 60x45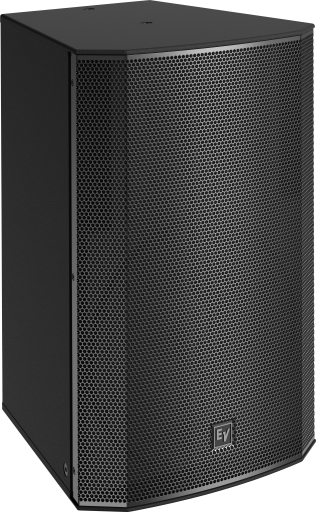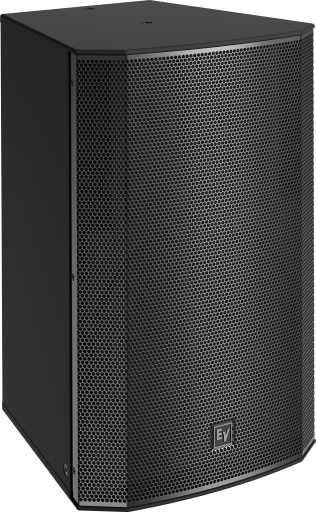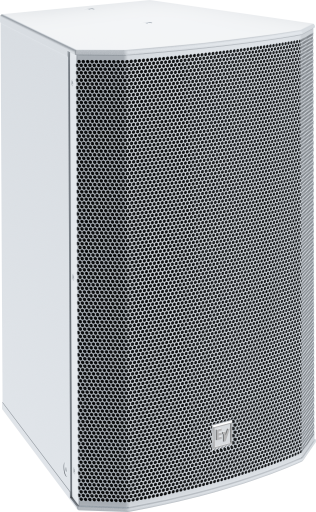 15-inch, two-way loudspeaker, with 60˚ x 45˚ constant directivity, rotatable waveguide
Power rating: 350 W Continuous, (1400 W Peak)
Passive system: 98 dB, 129 dB maximum
Gland nut cover and stainless steel grille on PI versions
Optional high quality transformer and patented Automatic Saturation Control (ASC) preserve low end over 70V/100V lines
EVC loudspeakers from Electro-Voice are two-way systems that can be used in a broad range of applications where wide bandwidth, vertical and horizontal directivity control, and high efficiency are required in a compact, cost-effective package. EVC loudspeakers are voiced to complement other EV-Innovation models (EVF, EVH, EVA, and EVU).
The high frequency section of EVC loudspeakers comprises a single 1¼-inch pure titanium dome compression driver directly coupled to a rotatable constant directivity waveguide that delivers uniform pattern control and smooth, linear response. The low frequency section employs a high-output woofer that was developed using state-of-the-art, computer aided optimization to provide low distortion, high efficiency, and maximum intelligibility at high sound pressure levels. The passive crossover implements a modified fourth-order design with slopes of 24 dB per octave for smooth off axis response and improved definition through the critical vocal range.
The EVC series is an extremely cost-effective solution for many fixed-install applications. The enclosures are constructed of 15-mm plywood and finished with EVCoat for enhanced durability. The loudspeakers have been designed with multiple M10 suspension points as well as attachment points for an optional U-bracket or multi-mount style pan/tilt wall mount. All EVC series loudspeakers accept wire gauges up to 10 AWG (6 mm). The input panel also accepts optional covers with NL4-type connectors or weatherized gland-nuts.
For 70V/100V operation, the input panel has an internal landing pad for mounting EV's high-quality TK-150 audio transformer. Adding a TK-150 to the EVC input panel engages EV's patented Automatic Saturation Compensation (ASC), which preserves low frequency performance while presenting a stable load to the amplifier regardless of how many loudspeakers are connected in parallel. An EVC loudspeaker with a transformer installed sounds virtually identical to the same model without a transformer.
Max Calculated SPL
129dB
Rotatable coverage
60° x 45°
Frequency Range (-10 dB)
50Hz-25kHz
| | |
| --- | --- |
| Suspension | eight M10 Suspension Points, optional U Bracket or pan/tilt wall mount |
| Minimum Impedance | 6.7Ω |
| HF Transducer | DH-3 |
| Frequency Response (-3 dB)¹ | 70Hz-20kHz |
| LF Transducer | EVS-15M |
| Grille | 18 GA cold-rolled steel with rotatable logo (18 GA stainless steel with hydrophobic cloth on PI models) |
| Weight Net | 55.12lbs (25kg) |
| Shipping Weight | 61.07lbs (27.7kg) |
| Enclosure | 15mm weather-resistant plywood with EV Coat |
| Color | Black or White |
| Dimensions (H x W x D) | 684 x 433 x 451mm |
| Passive crossover frequency | 1.6kHz |
| Rec. high-pass frequency, 4th Order | 40 Hz for 8Ω (50 Hz with TK-150 transformer) |
| Environmental Specs | IEC 60529, IP44 (IP55 for PI versions) |
| Nominal Impedance | 8Ω |
| Axial Sensitivity (SPL, 1 W @ 1 m) | 98dB |
| Power Handling (Continuous / Peak) | 350/700/1400W |
| Connectors | Dual four-pin 10 AWG (6 mm) Phoenix/Euro Block screw-terminals |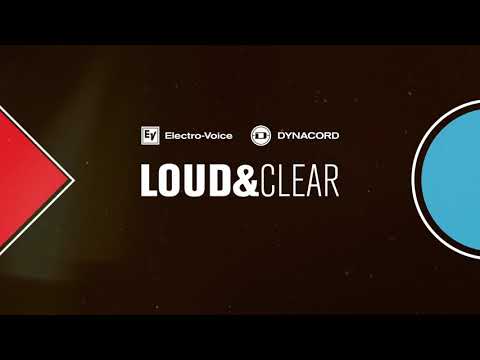 Loud&Clear - see it all in 50sec!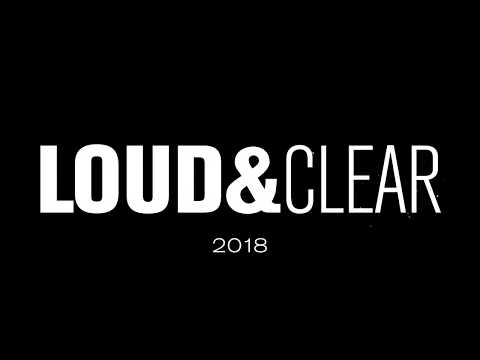 Loud&Clear - the latest from Dynacord & EV in 50sec!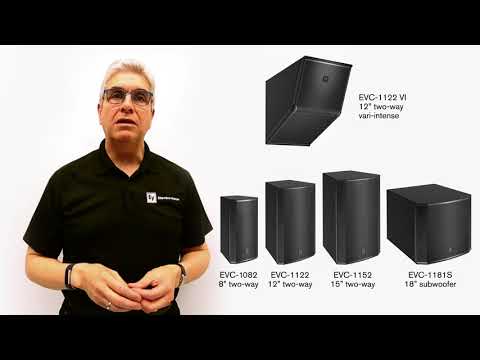 EVC compact loudspeakers for fixed installation: a quick overview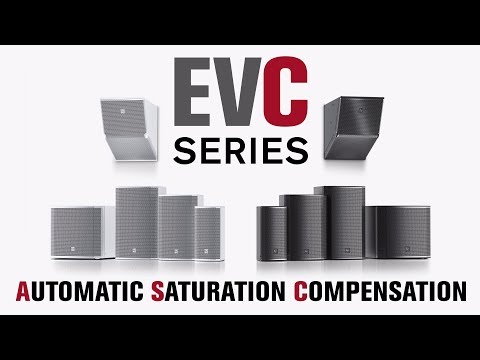 Automatic Saturation Compensation (ASC) — the smart audio transformer solution
EV Innovation – Installed Performance Loudspeaker Portfolio Webinar
Install Sound Partners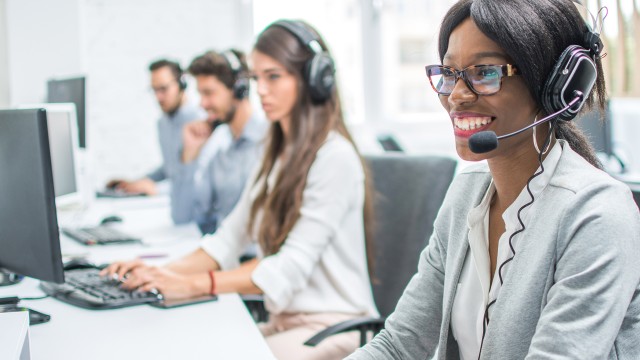 Electro-Voice together with our certified partners, are ready to help support you through planning, purchase, and setup. Services available through our network of highly-qualified associates and partners may include:
System Design
Installation
Programming & Commissioning
Get started
Warranty & After Sales Programs