RE3-HHT
Handheld transmitter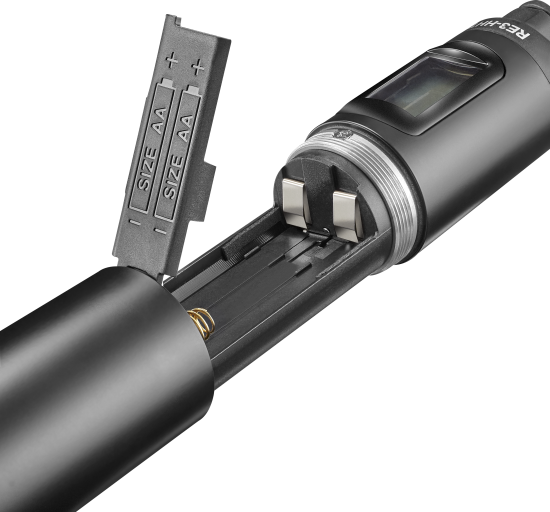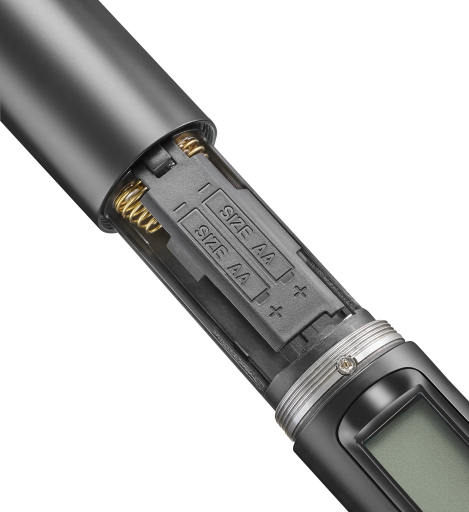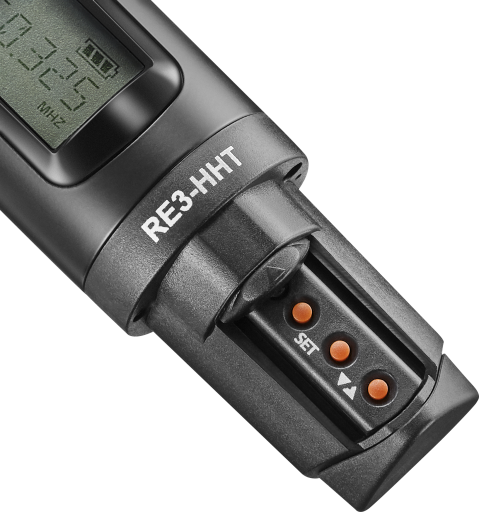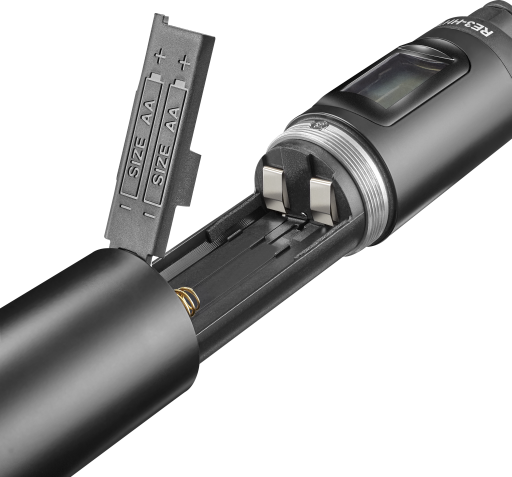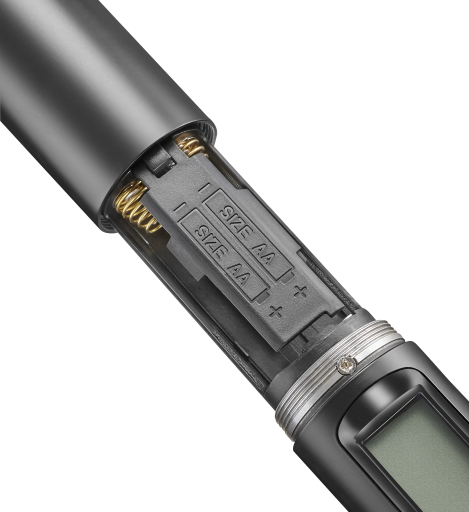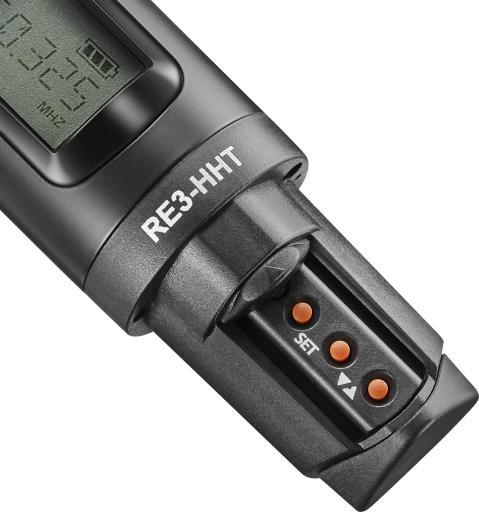 Robust metal body
Sync function for easy frequency setup
Selectable low and high output power (band specific)
Up to 36 MHz tuning bandwidth (band specific)
Common threaded coupling allows microphone head interchangeable
The RE3-HHT is a lightweight, yet robust UHF handheld transmitter body. It is ideally-suited for professional performance and presentation applications. Due to its commonly-used 1.25" diameter, 28 UN-2A thread pitch microphone head coupling, it accepts mic heads using this common coupling convention. Although primarily intended to accept the ND and RE Series heads developed for RE3 listed in the accessories section of this data sheet, the RE3-HHT will adapt other microphone heads using the 1.25" diameter, 28 UN-2A thread pitch coupling scheme.
The all-metal body is robust and durable, and operates on 2 AA alkaline or rechargeable NiMH cells.
The ultrasonic sync function makes for a simple system setup by syncing the transmitter to the receiver frequency tuning and other functional data.
The selectable output power (band specific) assists in overcoming the challenges of both long, or short, transmission ranges.
The tuning bandwidth affords generous frequency tuning options helping to avoid various sources of possible interference.
The threaded coupling makes attaching and interchanging a variety of heads simple and convenient.
Recharging contacts provide for functional use with the optional BC2 charging station allowing the NiMH rechargeable cells within two bodypack transmitters to be charged without removal.
Frequency Oscillation Mode
Phase-locked loop (PLL)
Sync Frequency
Ultrasonic
Display By
LCD + LED
Function Controls
Power, mute, group, channel, frequency, sensitivity adjustment, RF power, auto off, key lock.
RF Stability
<±10kHz@Fc
Modulation Frequency Shift
Wideband FM
±48kHz deviation
Harmonic Radiation
<-50dBc
Battery
2 x AA alkaline battery or NiMH rechargeable battery
Charging Contacts
Yes
Microphone Coupling
1.25" diameter, 28 UN-2A thread pitch
Microphone Electrical Contact
3-ring/3-pin
Finish
Black polyurethane paint
Dimensions (without head)
Height: 7.52 inch (191mm)
Width at threaded end
1.46 inch (37mm)
Width at control cover
0.856 inch (22mm)
Net Weight: (without head)
12.2oz [346 grams]
Gross Weight (without head)
16.9oz [480 grams]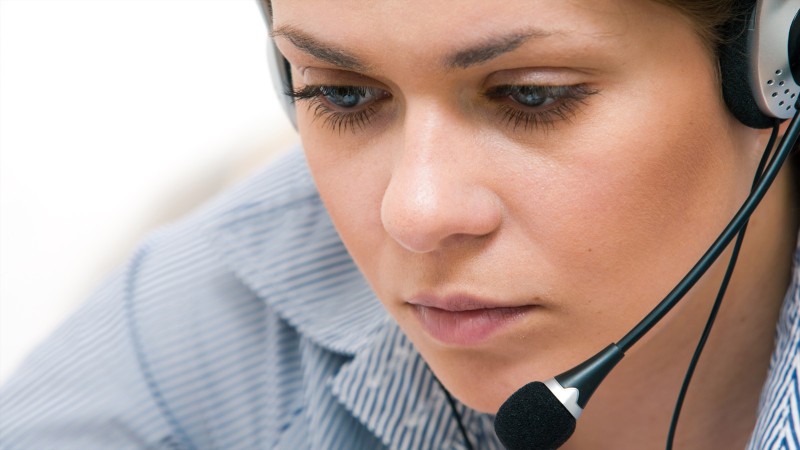 Dynacord & Electro-Voice, together with our certified partners, are ready to help support you through planning, purchase, and setup. Services available through our network of highly-qualified associates and partners may include:
System Design
Installation
Programming & Commissioning
Warranty & After Sales Programs