X1i-212/90
2-way passive line-array element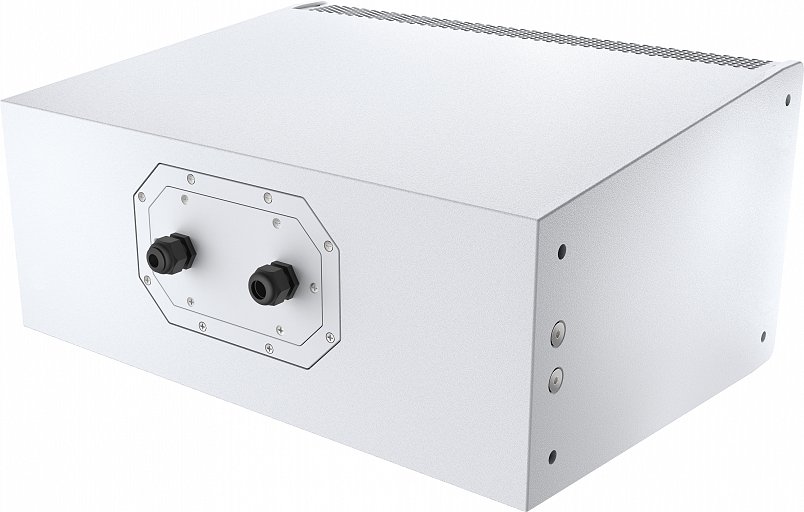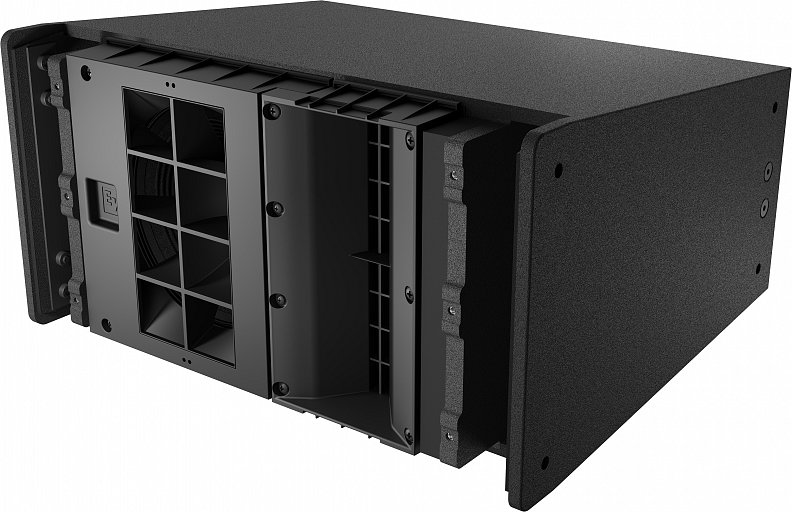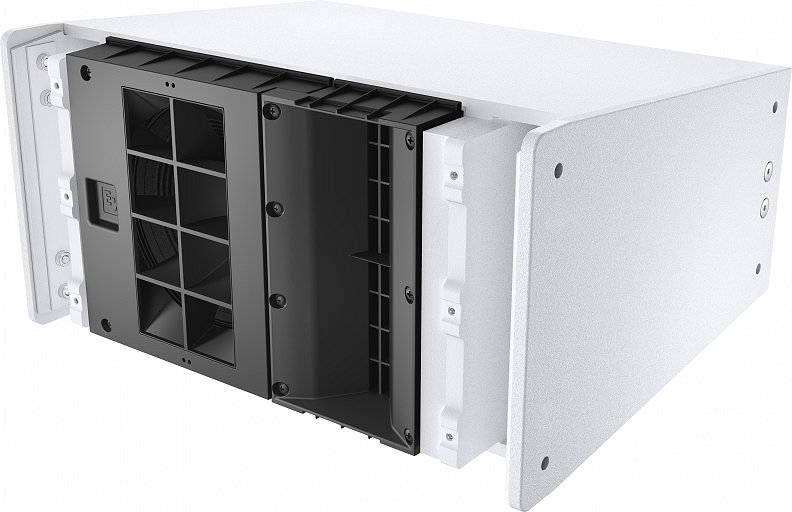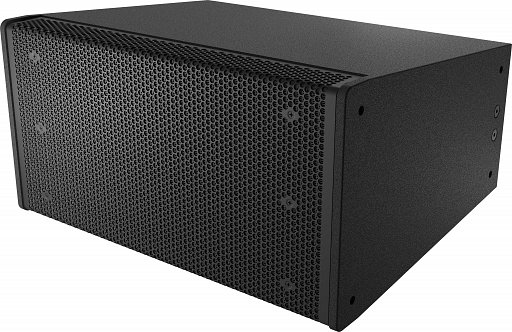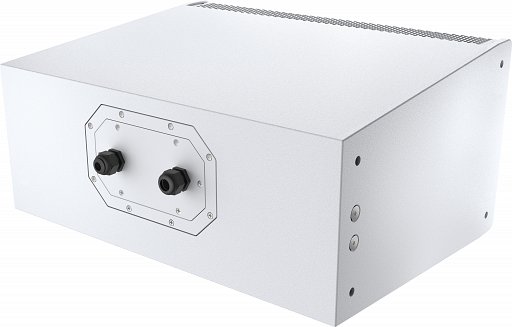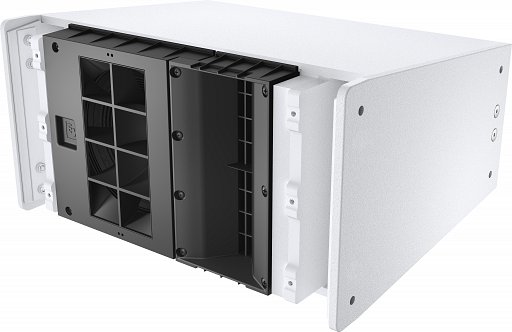 2-Way passive line-array element with 12" symmetric drive woofer and ring exit compression drivers
Compact, install-friendly design with hard mounting points and optional rigging kit
EV transducers and proprietary acoustic lenses deliver improved box-to-box coupling, extended high frequency performance, and clear sound even at high output levels
90° horizontal coverage, indoor and fully weatherized finishes in black or white
Accessible fasteners so that grilles can be removed for inspection or service without dropping the array
The X1i-212 from Electro-Voice is a two-way vertical line-array loudspeaker system for applications in which wide bandwidth, vertical and horizontal directivity control, and high efficiency are required in a compact, cost-effective package.
The high frequency section of the X1i-212 utilizes two ND2R high-output 2-inch titanium compression drivers directly coupled to a pair of Wavefront-shaping Circular Hydra (WCH) Plane Wave Generators on a 90° waveguide optimized for uniform pattern control and smooth, linear response. The low frequency section utilizes an SMX2121 12-inch woofer, developed using Finite Element Analysis optimization for motor, suspension, and electrical design to provide low distortion, high efficiency, and maximum intelligibility at high SPL. The woofer couples to a MidBand Hydra (MBH), which effectively emulates the acoustic behavior of a double line of four 3-inch point sources to deliver superior mid-band coupling while maintaining the efficiency, power, and bandwidth of a 12-inch transducer. The built-in passive crossover employs a steep, eighth order topology resulting in acoustic crossover slopes approaching 96 dB per octave for linear summation and smooth off-axis response with passive equalization for improved definition over the critical vocal range, regardless of array size.
The X1i-212 is a cost effective yet advanced solution for fixed install applications. The vertical trapezoidal enclosure is constructed of weather-resistant plywood and is finished with a polyurea coating for enhanced durability. In addition to the indoor install models, the IP55 rated fiberglass models are fully weatherized for use in direct exposure outdoor environments. All models utilize stainless steel grilles and hardware for maximum corrosion resistance. The enclosures, available in RAL9003 white and RAL9005 black, have four M10 hard points on each side of the enclosure for mounting to structural framing. An optional rigging kit and grid are also available from
Electro-Voice for deploying up to 12 elements in standard configurations. The grid is designed so that it can also be attached to the bottom of an array to function as a pull up when needed.
Electro-Voice PREVIEW Loudspeaker Software provides accurate, fast design details, including coverage, optimal aiming angles, and safe hanging configurations. It also provides information for the creation of steered/shaped subwoofer arrays. The input panel uses dual high-current Phoenix style terminal blocks for fast, easy connection. The input panel is fully weatherized, with multiple gland nuts included to accommodate a range of cable sizes.
Frequency Response (-3 dB)1
57 Hz - 16 kHz
Horizontal Coverage
90°
Vertical Coverage
Array dependent
Rec. High-Pass Frequency
50 Hz
Max SPL2
143 dB Peak
Configuration
Passive
Crossover Freq.
1600 Hz
Axial Sensitivity
98 dB (1 W/1 m)
Power Handling3
500 W Continuous, 2000 Peak
Impedance
8 Ω (nominal), 6.4Ω (min)
LF Transducer
SMX2121, 12-in (305 mm) driver
HF Transducer
2 x ND2R, 2-in (51 mm) diaphragm compression driver
Connectors
Dual high current Phoenix terminal blocks
Enclosure
13-ply weather resistant plywood with EVCoat (Fiberglass coating on FG models)
Grille
16 GA 304 stainless steel with powder coat. Fiberglass models have hydrophobic screen.
IP Rating
IP55 (fiberglass models only)
Suspension
(8) M10 hard points, (4) on left side and (4) on right
Color
RAL9003 white and RAL9005 black
Dimensions (H x W x D)
347 mm x 678.5 mm x 536 mm
13.66 in. x 26.71 in. x 21.10 in.
Net Weight
34.9 kg (77 lb)
Shipping Weight
42.0 kg (92.5 lb)
1
Full-space anechoic array performance with FIR-Drive preset.
2
Full-space measurement of 4 elements. SPL adjusted for 1m distance.
3
EIA/ANSI RS-426A.
Install Sound Partners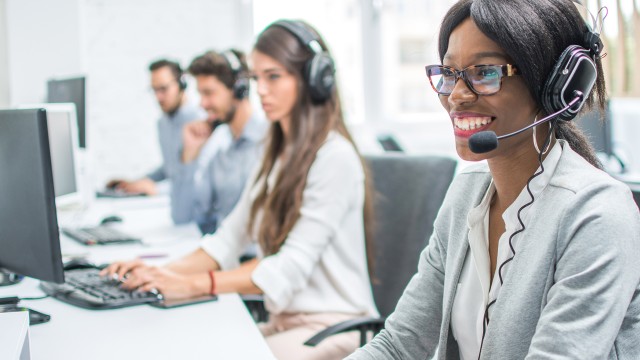 Electro-Voice together with our certified partners, are ready to help support you through planning, purchase, and setup. Services available through our network of highly-qualified associates and partners may include:
System Design
Installation
Programming & Commissioning
Get started
Warranty & After Sales Programs