IRIS-Net
Integrated software platform for remote‑controllable devices & systems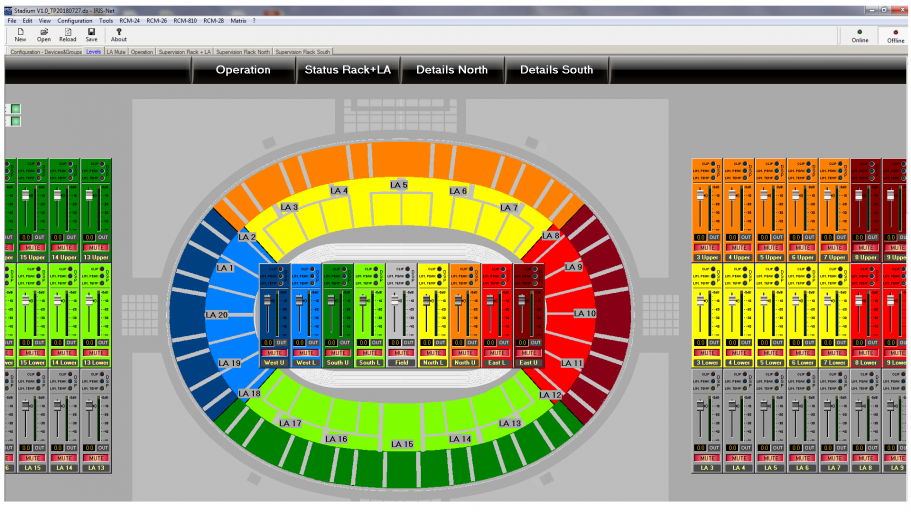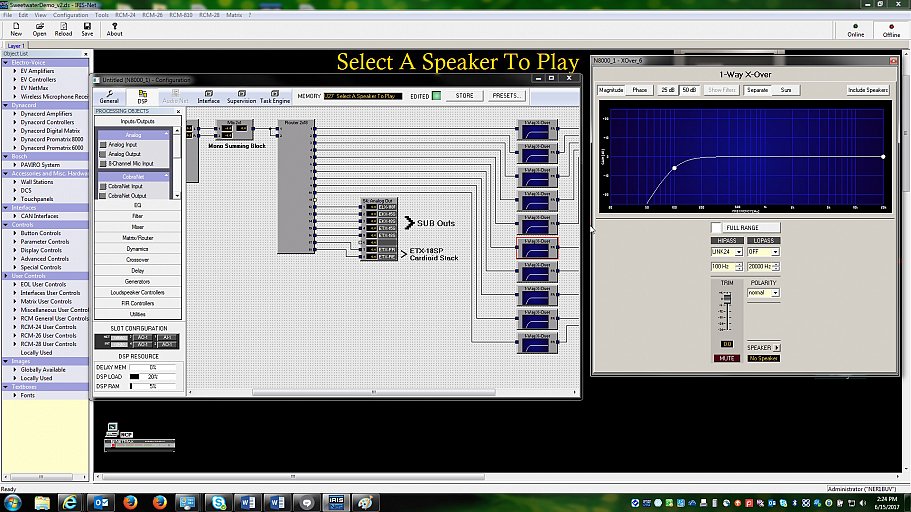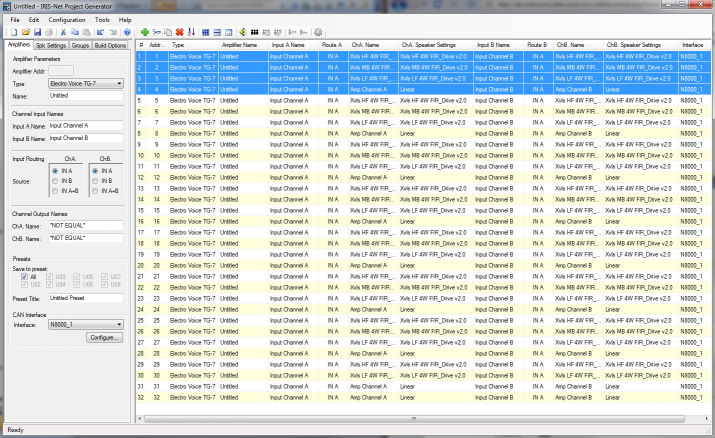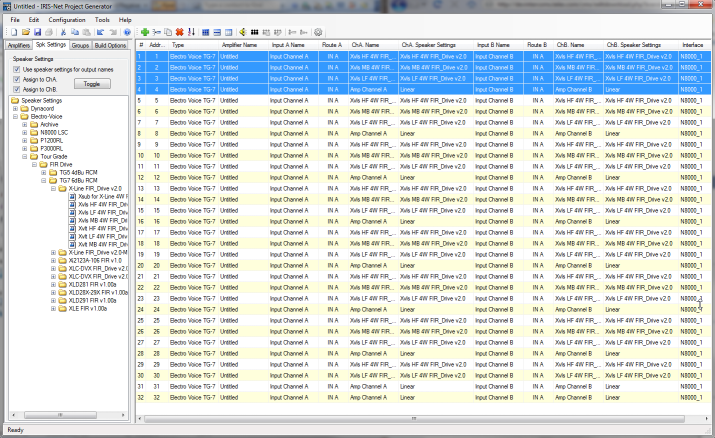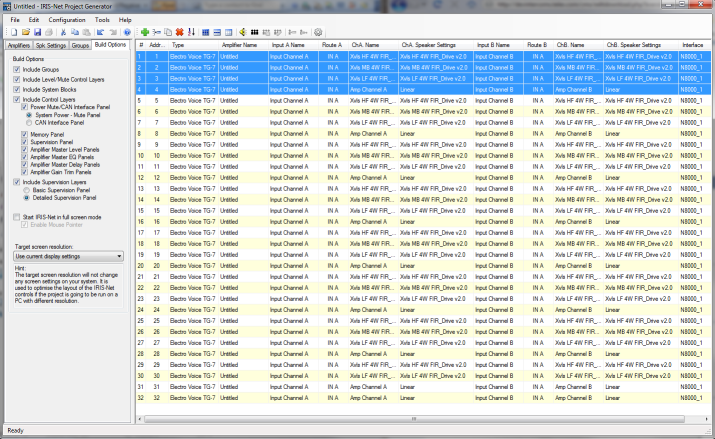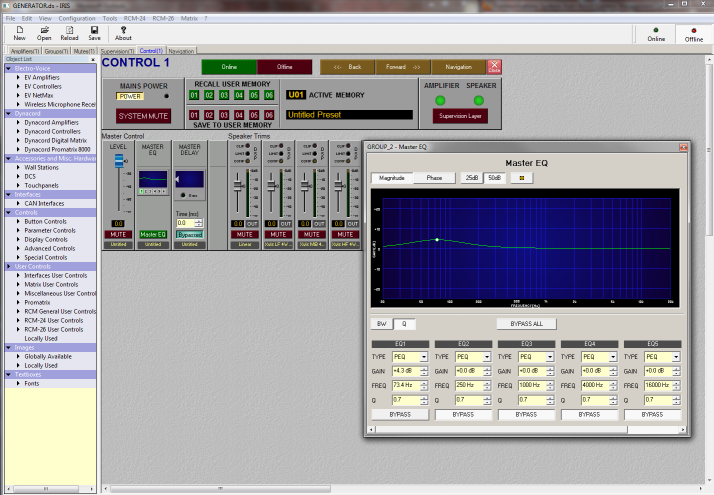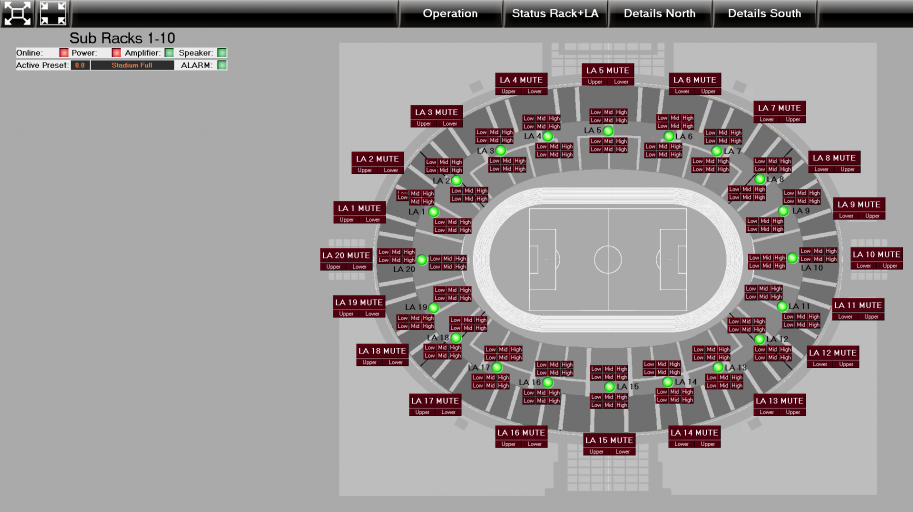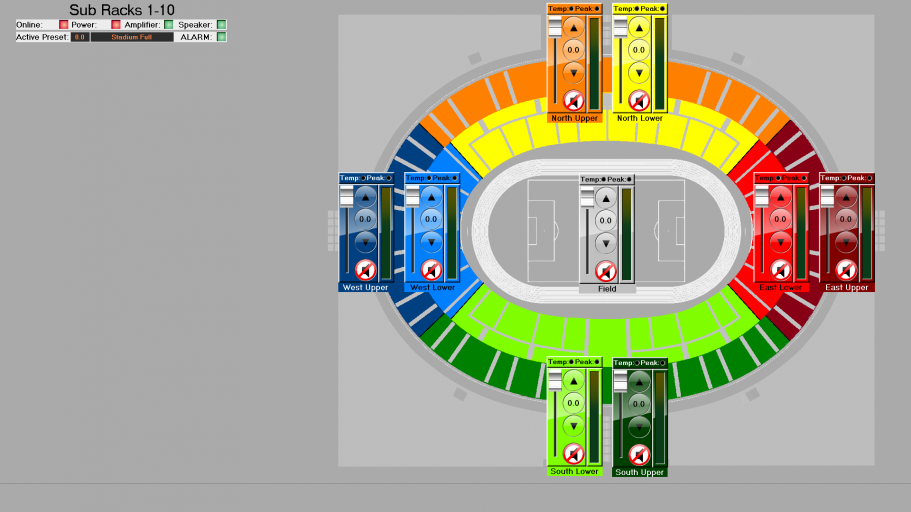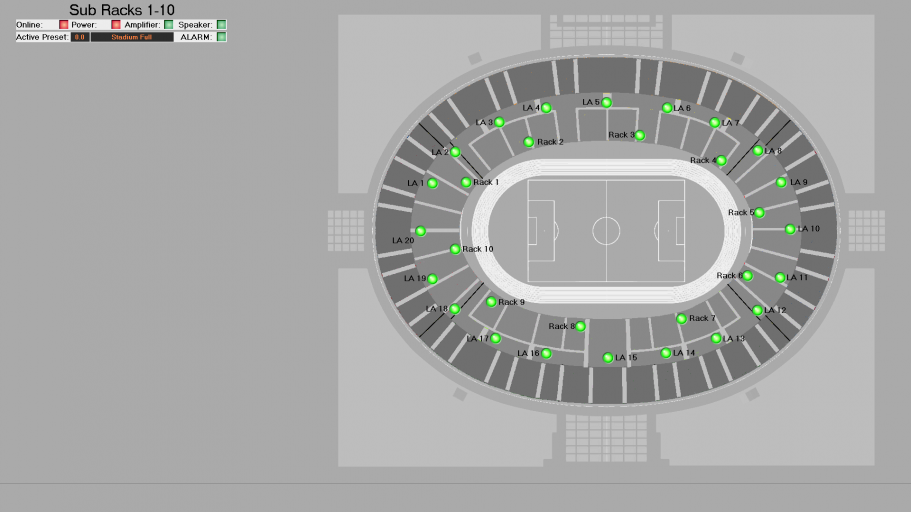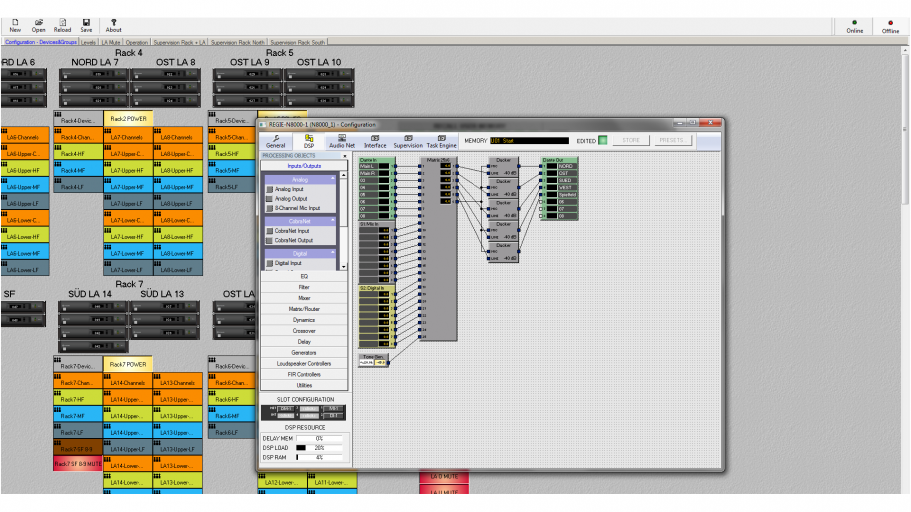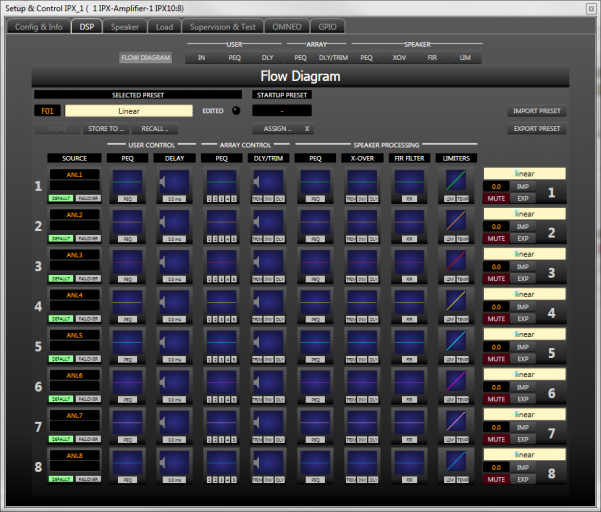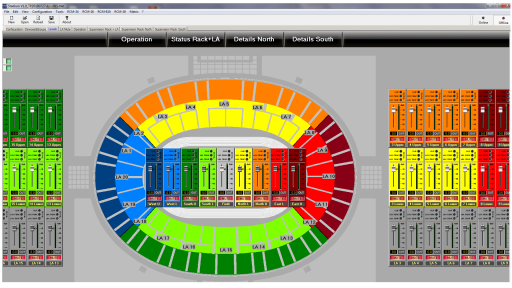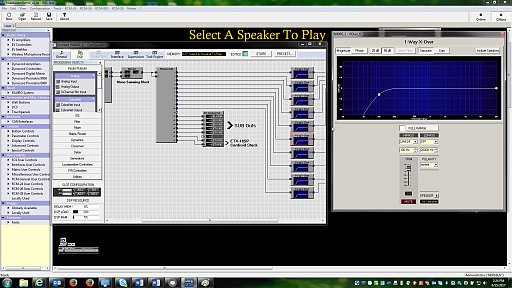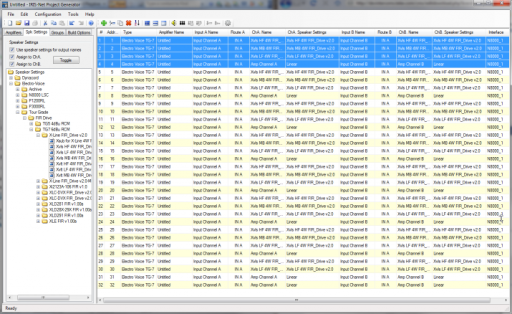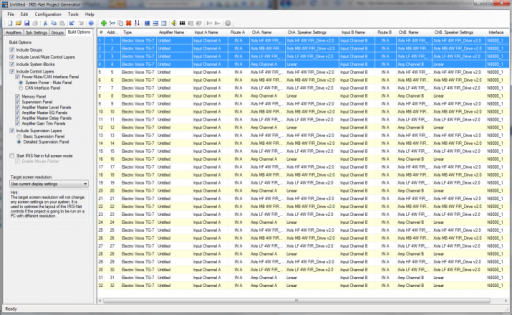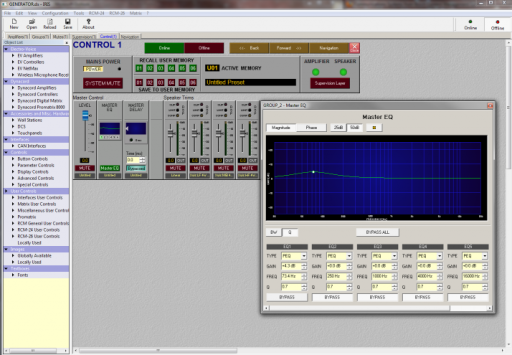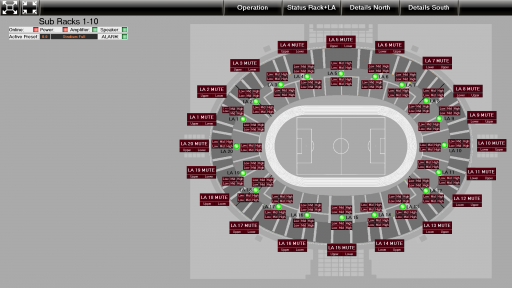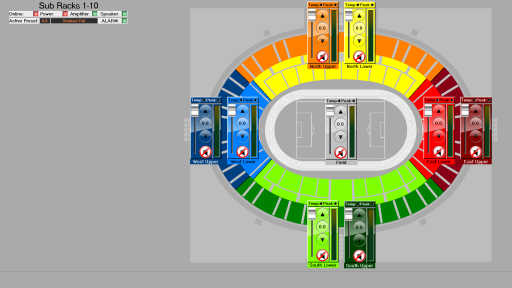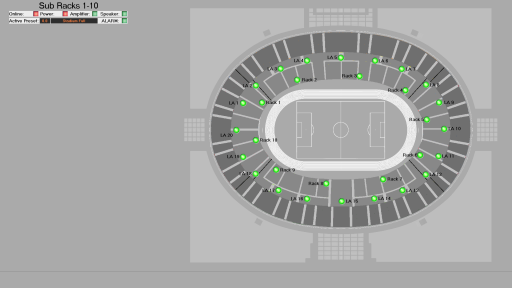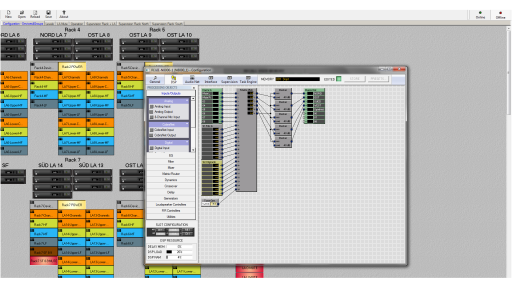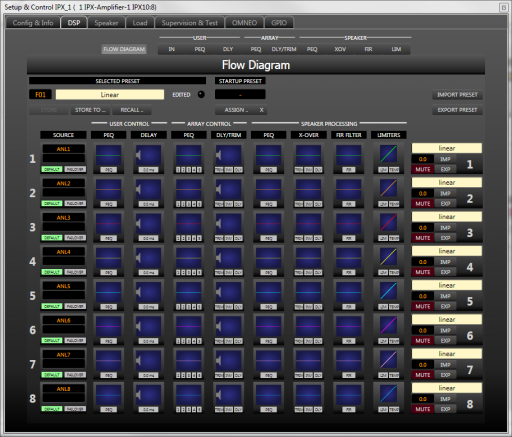 Full System Integration

IRIS-Net enables complete configuration, unified control, and status monitoring of a wide variety of Dynacord, Electro-Voice, and Bosch audio systems and devices. This allows centralized control and operation of a complete system of unique hardware devices. Supported hardware includes:

NetMax and P64 Matrix Systems
TGX and IPX Series Amplifiers
Tour Grade Series Amplifiers
PowerH Series Amplifiers
DSP Precision Series Amplifiers
Contractor Precision Series Amplifiers
DSP600/Dx46 Loudspeaker Processors
PWS-Series Wall Controllers
TPI Series Touch Panel Interfaces
PROMATRIX and PAVIRO Public Address Systems

Complete System Monitoring and Supervision

It is critical to be able to monitor the status, health and components of a system. Whether the system is mobile or permanently installed, the ability to spot and diagnose any potential problems quickly and efficiently is a key requirement for users, operators and designers alike. IRIS-Net is able to monitor all aspects of the system components, from signal and DSP performance, to hardware and network status. Real time load monitoring provides a clear indication on the connected loudspeaker's status. A sophisticated internal communication between the devices allows to indicate deviations or trigger activities also with third party devices. IRIS-Net ensures an optimized system performance, reduces maintenance costs and down time and provides valuable peace-of-mind to sound system designers, operators and owners alike.

Custom User Interfaces

The way of operating and the user interface is one of the most important aspects. IRIS-Net allows fully customizable Graphic User Interfaces for any application and any kind of user. IRIS-Net includes a large library of graphical elements, such as buttons, faders, LEDs and display objects, and allow a programmer to fully customize the look and feel of any control objects within the software project. Programmers can create clusters of controls called User Controls and save this in a personal library for future use. This level of customization creates projects that are attractive and easy to understand and operate for all kind of users, regardless of their technical knowledge and ability.

Interface Control and User Access Permissions

Increasing complexity of sound systems on one side and time constraints for operators on the other side require to provide user specific system information and system control. With the creation of up to 64 Graphic User Interface layers, which can be managed with multi-user access control, IRIS-Net provides a superior solution for the most demanding needs. The user access and security features in IRIS-Net allow a programmer to give users access to the right components and controls at the right time, while preventing unauthorized access to critical control elements.
IRIS Net- short for "Intelligent Remote and Integrated Supervision Network" - allows complete audio systems with a multitude of similar or different devices to be configured, supervised and controlled centrally from a single user interface. Applications range from sound systems used at live events to complex installations in arenas, stadiums, cruise ships, or houses of worship, with the unique capability of combining Pro Sound and Public Address applications in a common system.
IRIS Net supports Ethernet, CobraNet, CAN bus and USB as well as OMNEO, Dante and AES70 (OCA), and is open for future standards.
IRIS-Net allows to create a sound system with comprehensive supervision of power amplifiers and loudspeakers including their cables and interfaces. System statuses are being polled permanently with instant error detection, reporting and event logging, providing piece of mind during operation and immediate, detailed diagnostics in case of any unexpected instance.
Fully customizable user panels combined with user access control provide the dedicated set of system remote control and supervision for a wide variety of users over a wide variety of applications, from most experienced sound system engineers operating a large live sound rig to simplified recalls and indication for non-technical operators.
IRIS Net is used globally in thousands of audio installations and systems, providing a sound system management solution every day.
Intelligent Remote and Integrated Supervision – IRIS-Net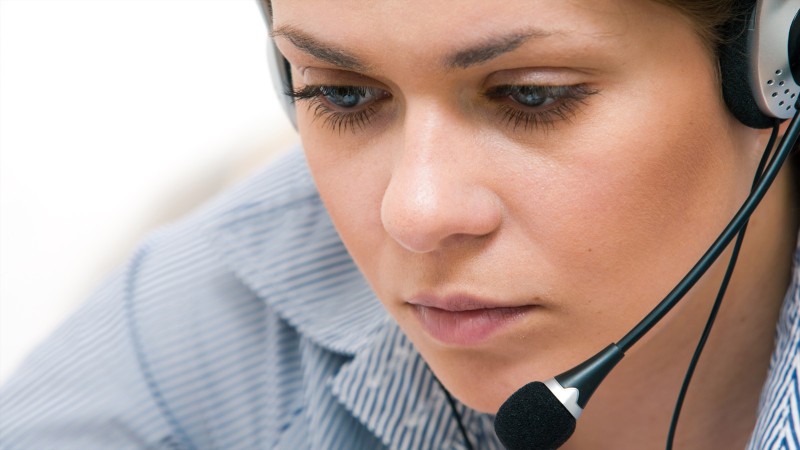 Dynacord & Electro-Voice, together with our certified partners, are ready to help support you through planning, purchase, and setup. Services available through our network of highly-qualified associates and partners may include:
System Design
Installation
Programming & Commissioning
Warranty & After Sales Programs