X2-212/120
High‑performance compact 12" vertical line array loudspeaker system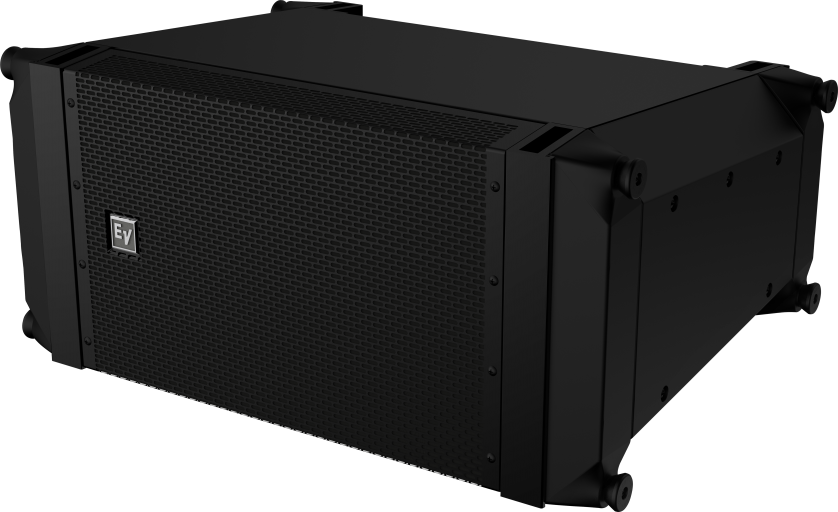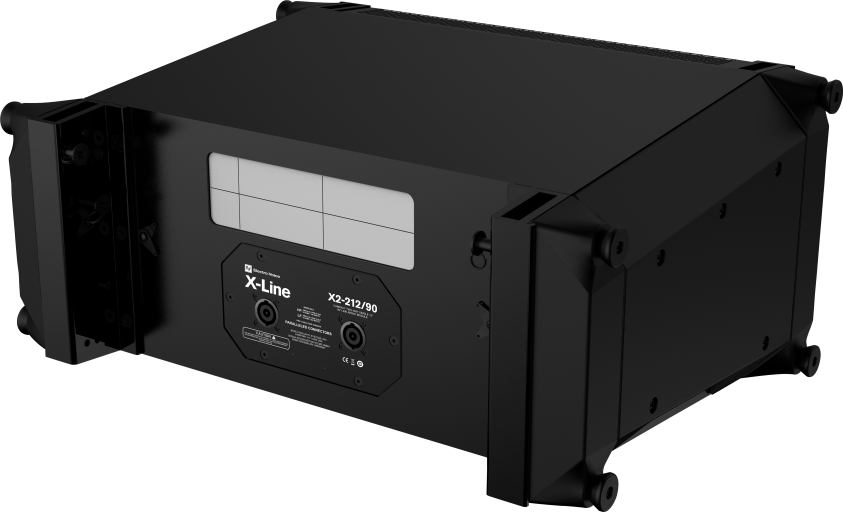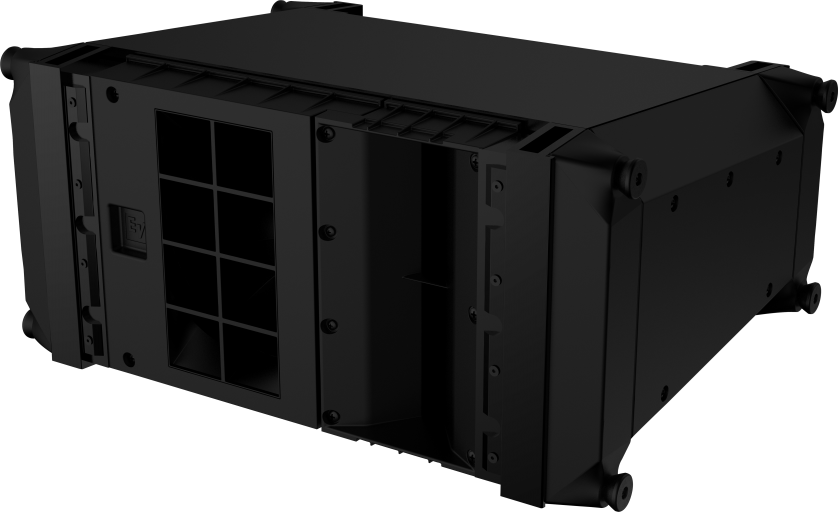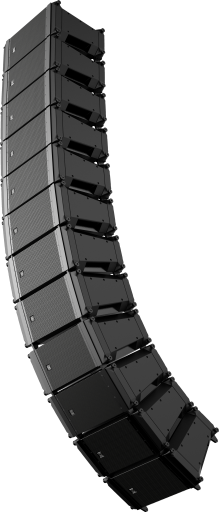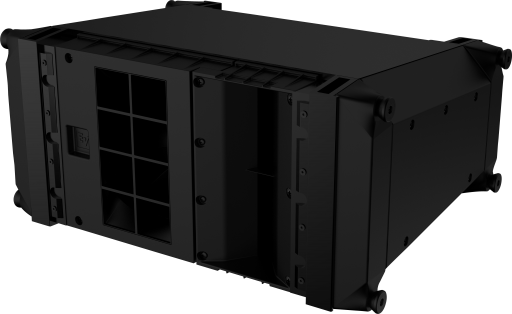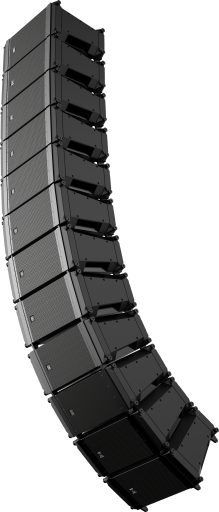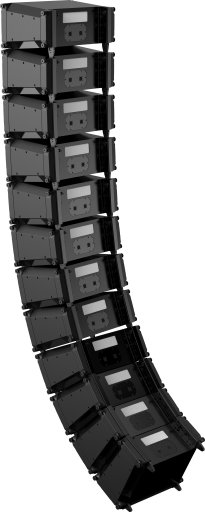 Integrated Rigging System - (IRS)
Mid-Band Hydra Line Source Technology - (MBH)
Pin Diffraction Hydra - (PDH)
Proprietary Electro-Voice FIR-Drive settings
Compatible with all grids and dollies currently available for 90-degree versions
New IRIS-Net speaker settings, EASE files, EDS documents, and LAPS 3.3 are available
The high-performance X2-212/120 is two-way vertical line-array loudspeaker element providing 120-degree horizontal coverage, expanding the flexibility of the X-Line Advance family.
It is ideal for use as a wide-coverage system for live sound using all 120-degree elements, or as the near-field element in a combined line array positioned below 90-degree elements, bi-amplified only.
The X-Line Advance family is designed for a wide variety of applications where wide bandwidth, vertical and horizontal directivity control, and high efficiency are required in a compact, cost-effective package.
Freq. Response (-3 dB)

52 Hz - 19 kHz1
Horizontial Coverage
120°
Vertical Coverage
Array dependent
Recommended High-Pass
Freq.
50 Hz
Max Calculated SPL
145 db Peak2
Configuration
Bi-amp
LF Transducer
DVN3125, 12-in (305 mm) driver
LF Axial Sensitivity
101 db (1 W/1 m)4
LF Power Handling
500 W Continuous, 2000 W Peak
LF Impedance
8 Ω (nominal), 6.1 Ω (min)
HF Transducer
2 x ND6A, 3-in (76.2 mm)
diaphragm compression driver
HF Axial Sensitivity
111 db (1 W/1 m)4
HF Power Handling
150 W Continuous, 600 W Peak3
HF Impedance
8 Ω (nominal), 6.0 Ω (min)
Connectors
Dual NL8 type connector
Enclosure
13-ply weather resistant plywood with
EVCoat
Grille
16 GA powder coated galvanneal
Suspension
IRS — Integrated Rigging System
Dimensions (H x W x D)
13.5 in x 28.77 in x 12.04 in
(342.9 mm x 730.8 mm x 534.4
mm)
Net Weight
93 lb (42.2 kg)
Shipping Weight
107 lb (48.5 kg)
1 Full-space anechoic array performance with FIR-Drive preset.
2 Full-space measurement of HF section of 4 elements. SPL adjusted for 1m distance.
3 AES 2-1984 and ANSI S4.26-1984 power test.
4 Full-space anechoic measurement of a single element.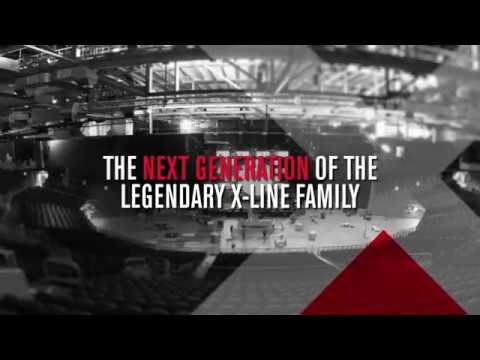 X-Line Advance line-array loudspeaker system from Electro-Voice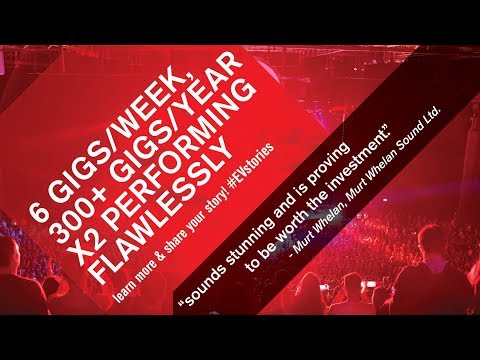 6 gigs/week, 300+ gigs/year. X2 performing flawlessly.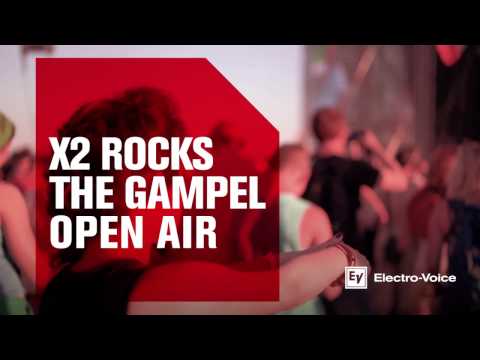 X2 Rocks the Gampel Open Air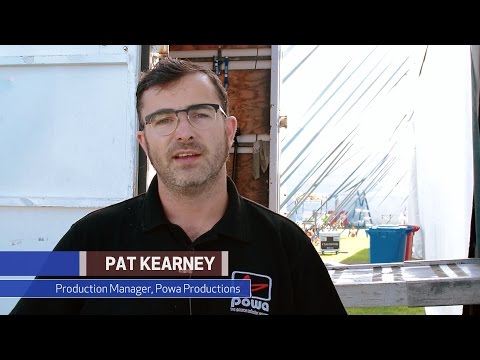 X-Line Advance overview – Powa Productions, Australia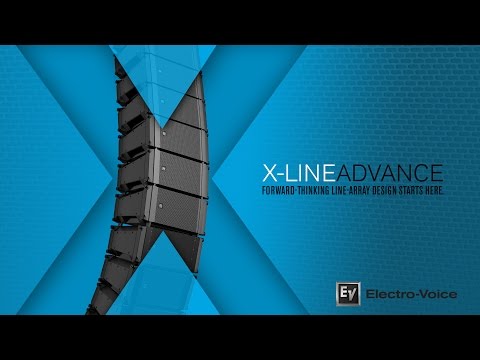 X-Line Advance Compact Vertical Line-Array Loudspeaker Systems
For optimal sound system performance, Electro-Voice recommends the following amplifiers for X2-212/120.
| | Learn More | Learn More |
| --- | --- | --- |
| Two-Channel | | |
| Multi-Channel | ✔ | ✔ |
| DSP | ✔ | ✔ |
| Direct Drive | ✔ | ✔ |
| OMNEO (Dante, OCA) | ✔ | ✔ |
| Installation | ✔ | ✔ |
| Live Sound | | |
Warranty & After Sales Programs