EVID-S8.2
8" cabinet 8Ω pair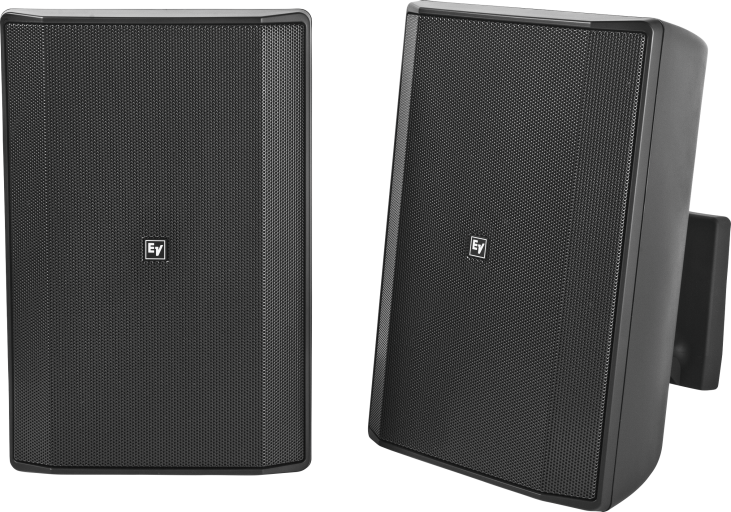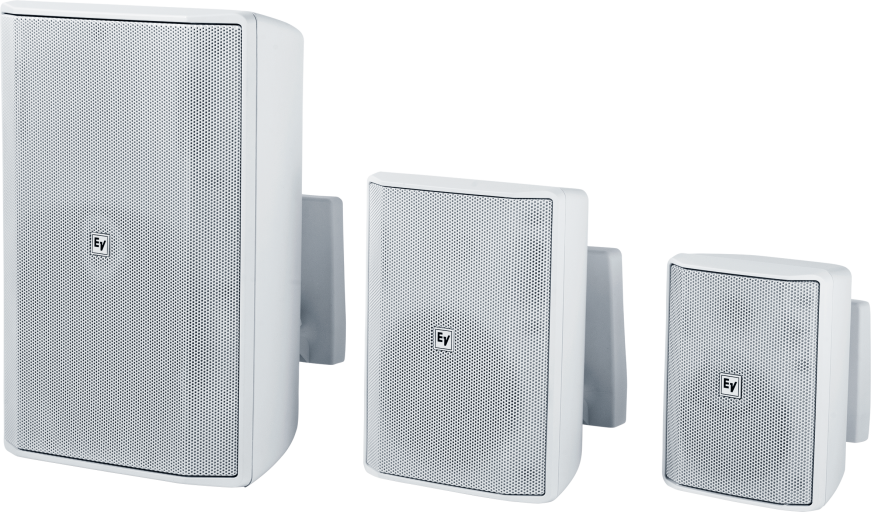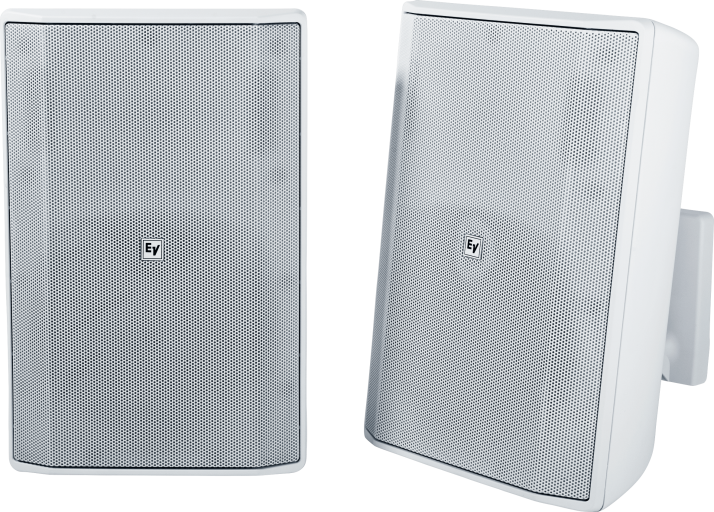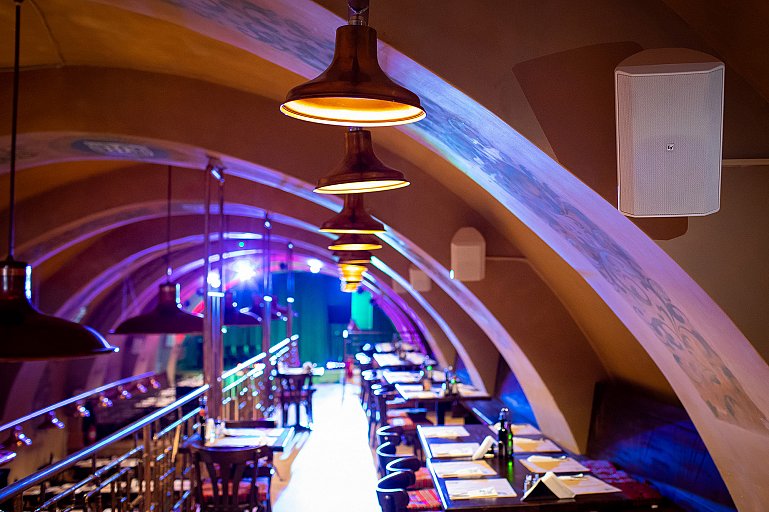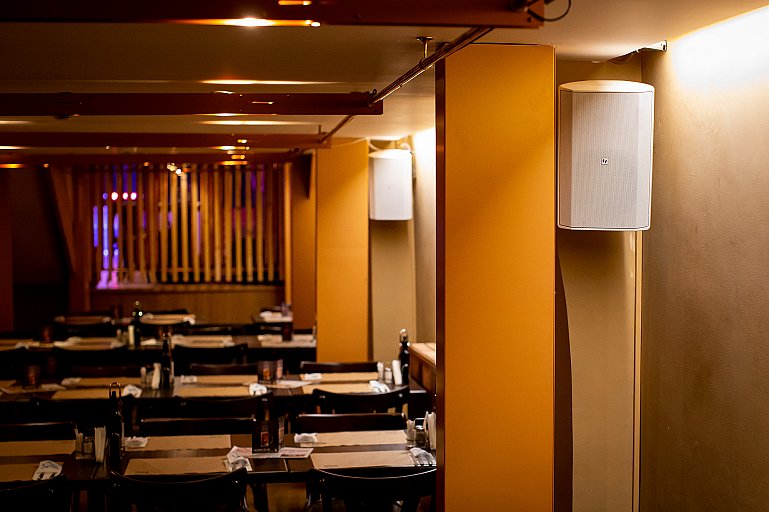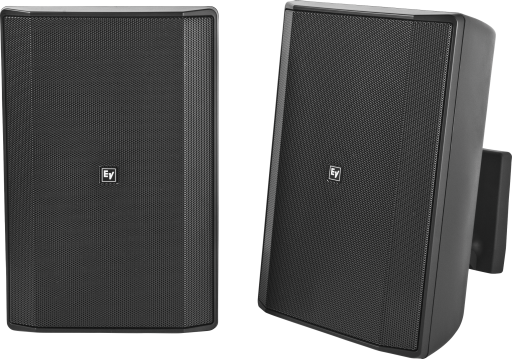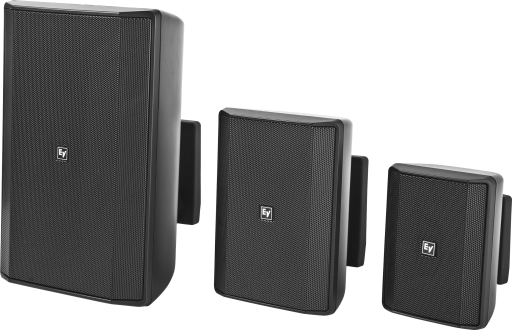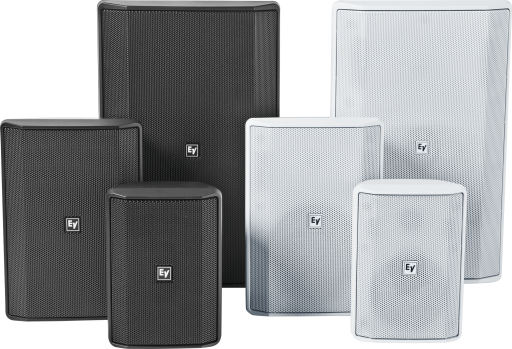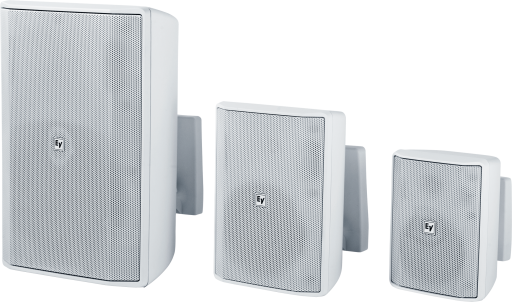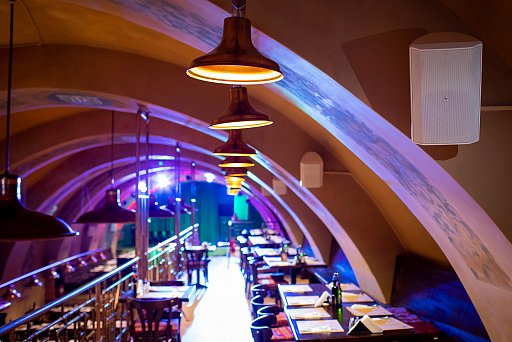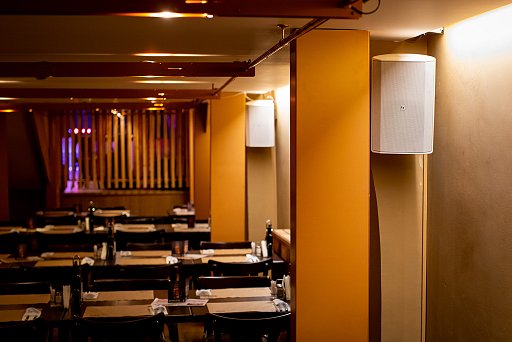 Innovative mount system is included for quick, simple, and reliable installations
Carefully engineered for outdoor environments (IP54), without compromising performance
Long throw 8" (203 mm) woofer housed in a fire rated ABS plastic enclosure for extended LF performance down to 50 Hz
90 W power handling provides for 110 dB maximum SPL (116 dB peak)
70/100 V transformer version (EVID 8.2T) available for constant voltage systems
The EVID-S8.2 from Electro-Voice is a high-performance, two-way, full-range, 8" (203 mm) surface mount speaker with excellent wide, uniform coverage, and outstanding performance. It is designed for background and foreground music, paging, and sound reinforcement, and it's ideal for a wide variety of indoor and outdoor applications, such as restaurants, bars, patios, retail, fitness clubs, hospitality, theme parks, leisure venues, and others. With unparalleled ease-of-installation, sturdy weather resistance, modern and delicate look, and its flexible mounting options, the EVID-S8.2 is the perfect solution for a wide variety of surface mount applications.
The EVID-S8.2 includes the unique and innovative mount system, from Electro-Voice, making every installation quick, simple, and reliable. The mounting system allows for 90 degrees of rotation horizontally, and 45 degrees of rotation vertically, and it can be easily installed on walls and ceilings. The mounting system comes already assembled and ready to be used, ready to make any job easier.
The EVID-S8.2 has been carefully engineered to excel in both indoor and outdoor environments. Its superior design strikes the perfect balance between durability and performance, making it an ideal choice for various applications. With an impressive IP54 rating, the EVID-S8.2 demonstrates exceptional weather resistance, guarding against sun, salt, and moisture for reliable operation even in challenging outdoor conditions.
For those seeking the ultimate level of resilience, the EVID-S5.2X is designed to conquer the toughest weather scenarios, raising the bar in weather-proofing technology. With an impressive IP65 rating and a marine-grade aluminum grille, the EVID-S5.2X offers unparalleled protection against sun, salt, and moisture, ensuring unfaltering performance even in the most extreme environments. Whether you require audio reinforcement in coastal areas, poolside settings, or any location where the elements can be unforgiving, the EVID-S5.2X guarantees a premium audio experience that remains uncompromised.
Choose the EVID-S8.2 for exceptional weather resistance and outstanding performance in a wide range of indoor and outdoor settings. For those who demand the utmost durability and resilience, the EVID-S5.2X stands as the ultimate choice. Our surface mount speaker lineup has you covered, providing reliable solutions for any audio needs, regardless of the conditions.
All EVID-S models are available in black or white, and can be easily painted to match the décor. Transformer versions are also available for constant voltage systems.
The wide range of EVID surface mount speakers has been designed to work together as a complete system in a variety of different surface mount constructions, and to be used in combination with other EVID ceiling and in-wall speakers.
Frequency Range (-10 dB)
50 Hz – 20 kkHz
Weatherized
Yes
Minimum Impedance
6Ω
| | |
| --- | --- |
| HF Transducer | 1 inch (25 mm) |
| Frequency Response (-3 dB)¹ | 70 Hz – 20 kHz |
| Max. SPL/1m (calc)² | 110dB |
| Coverage (Nominal -6 dB) H | 90° |
| LF Transducer | 8 inch (203 mm) |
| Coverage (Nominal -6 dB) V | 90° |
| Connector Type | Captive screws on wall bracket. Removable locking 4-pin connector (Euroblock) – (2) for connection to additional speakers in a distributed line. Max. wire size 12AWG (2.5 mm) |
| Available Color | Black or White |
| Height | 390mm (15.35") |
| Width | 250mm (9.84") |
| Recommended High-Pass Frequency | 50Hz |
| Depth | 223mm (8.78") |
| Weight Net | 5.1kg (11.24 lbs) |
| Shipping Weight | 13kg (28.66 lbs) |
| Environmental Specs | IP54 (per IEC-60529) |
| Nominal Impedance | 8Ω |
| Power Handling (Continuous / Peak) | 90W/360W |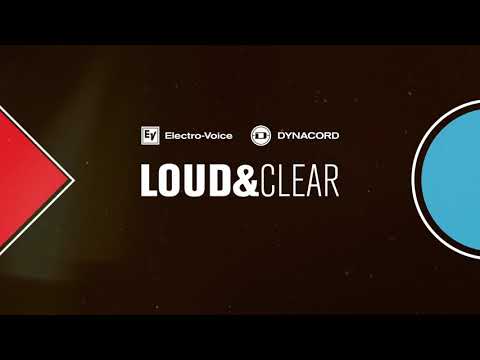 Loud&Clear - see it all in 50sec!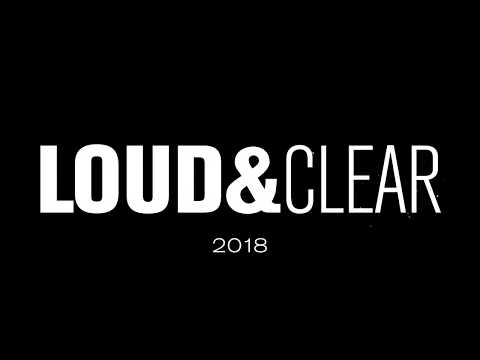 Loud&Clear - the latest from Dynacord & EV in 50sec!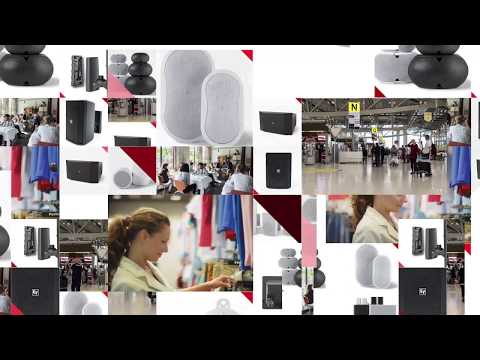 EVID-S surface mount loudspeakers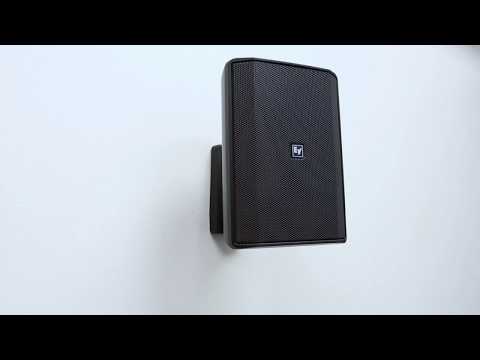 Preview: Electro-Voice EVID-S premium compact loudspeakers with SmartMount-System
As part of The Bosch Group, Electro-Voice is dedicated to loudspeakers and microphones and Dynacord is dedicated to amplifiers, DSP and software. The depth of our shared R&D resources are geared towards bringing customers the best of both worlds: state-of-the-art loudspeaker and microphone technology from Electro-Voice, and world-class electronics engineering and software design from Dynacord.
For optimal sound system performance, Electro-Voice recommends the following amplifiers.


Dynacord C Series

Two-channel power amplifiers for fixed install


Dynacord V Series

Multi-channel power amplifier for commercial installations


Electro-Voice CPS Series

CPS contractor precision series amplifiers


Electro-Voice PA Series

PA series multi-channel power for fixed install applications

Two-Channel
✓
Multi-Channel
✓
✓
✓
powerTANK
✓
DSP
✓
Direct Drive
✓
✓
✓
OMNEO (Dante, OCA)
Installation
✓
✓
✓
✓
Warranty & After Sales Programs