EVID-S12.1
12" subwoofer cabinet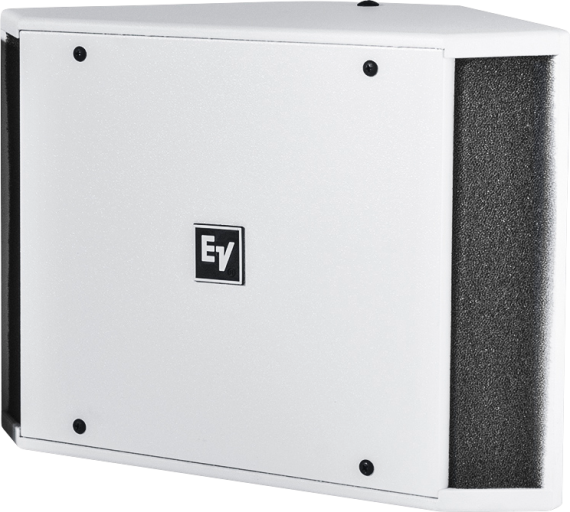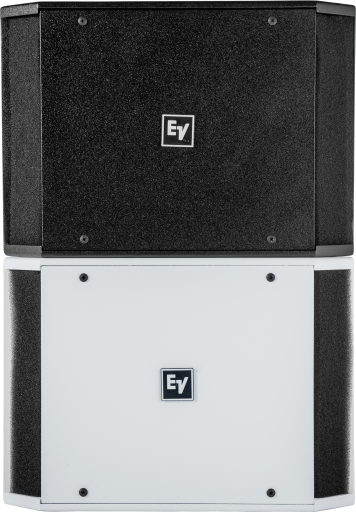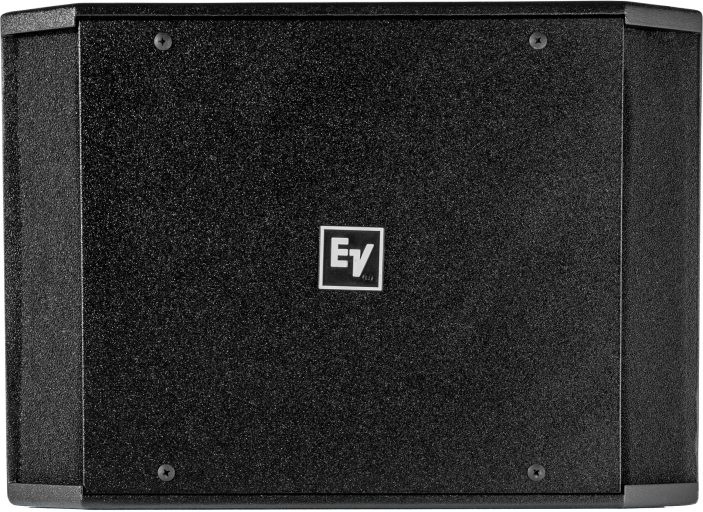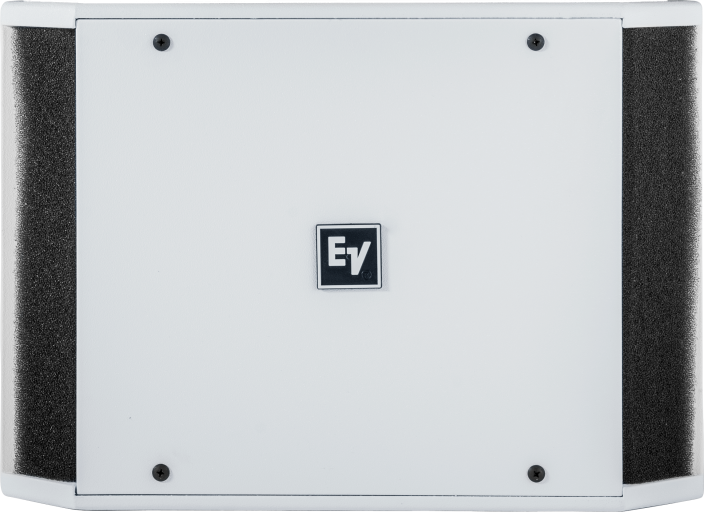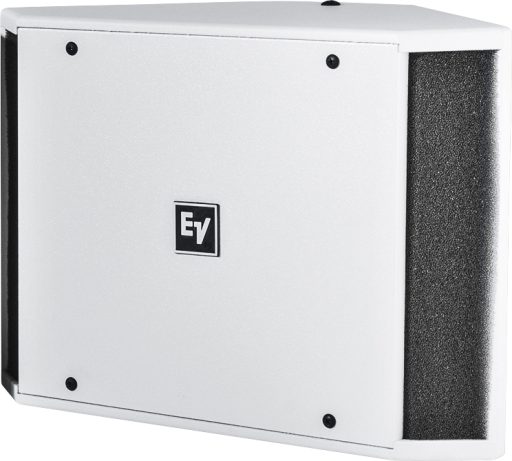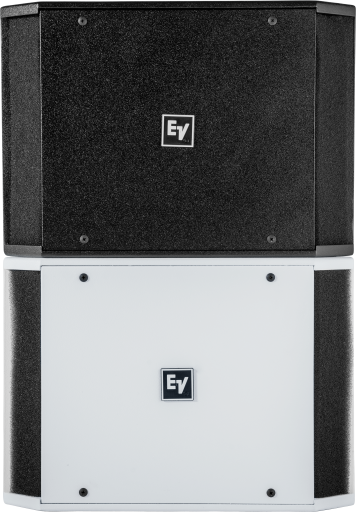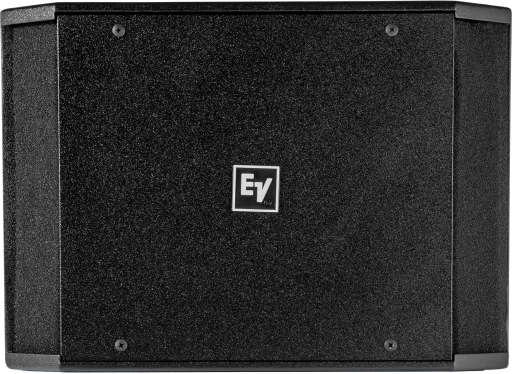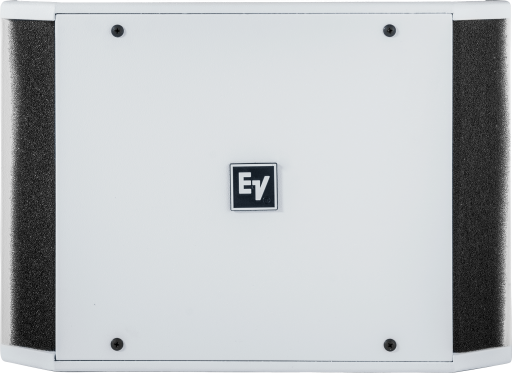 High-excursion 12" woofer with dual voice coil to accommodate L & R channels
200 W power handling provides for 127 dB maximum SPL (133 dB Peak)
Crossover input panel included
The EVID-S12.1 subwoofer, from Electro-Voice, is a compact, high-performance, 12" (305 mm) woofer loudspeaker with outstanding performance for the most demanding professional and commercial sound applications. Designed and engineered for use in background and foreground music, and sound reinforcement applications, the EVID-S12.1 is the ideal solution for indoor, such as restaurants, bars, retail, fitness clubs, hospitality, and others.
The 12.1 subwoofer's slot-loaded design allows for flexible mounting and placement while delivering the smoothest bass response possible.
The 12" high-excursion woofer, with its dual voice-coil design, enables both the left and right channels to feed into the speaker while providing crossed-over outputs for up to 4 satellite speakers at the same time.
If desired, the EVID-S12.1 can be powered separately for an even more powerful presence. The EVID-S12.1 features reinforced steel-fastener construction that allows for a variety of mounting configurations. The EVID-S12.1 is available in black or white, and can easily be painted to match the decor. All mounting hardware is included.
The wide range of EVID surface mount speakers has been designed to work together as a complete system in a variety of different surface mount constructions, and to be used in combination with other EVID ceiling and in-wall speakers.
Frequency Range (-10 dB)
40Hz - 140kHz
Weatherized
Yes
Speaker Type
Subwoofer
| | |
| --- | --- |
| Max. SPL/1m (calc)² | 127dB |
| LF Transducer | 12 inch (305 mm) |
| Connector Type | Spring loaded |
| Available Color | Black or White |
| Height | 16.26" (413mm) |
| Width | 22.99" (584mm) |
| Depth | 11.93" (303mm) |
| Weight Net | 39.24lbs (17.8kg) |
| Shipping Weight | 49.38lbs (22.4kg) |
| Sensitivity (LF/MF/HF) | 104dB |
| Nominal Impedance | 8Ω |
| Power Handling (Continuous / Peak) | 200W/800W |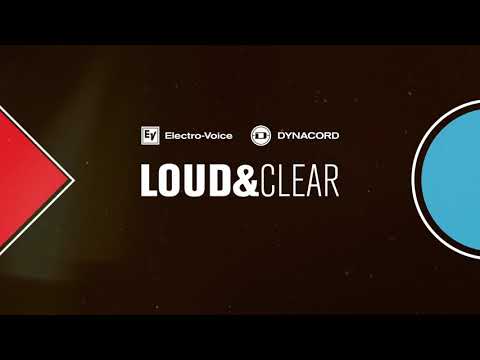 Loud&Clear - see it all in 50sec!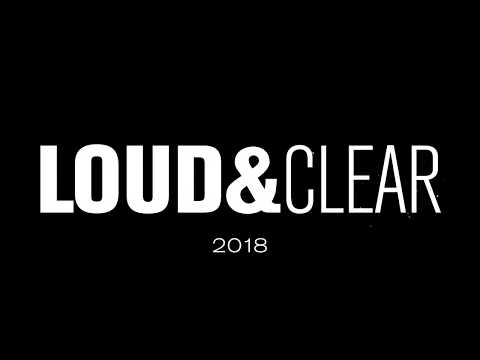 Loud&Clear - the latest from Dynacord & EV in 50sec!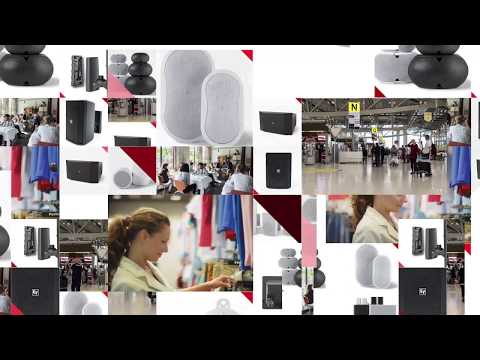 EVID-S surface mount loudspeakers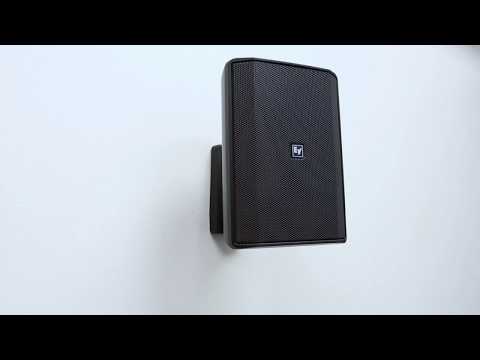 Preview: Electro-Voice EVID-S premium compact loudspeakers with SmartMount-System
As part of The Bosch Group, Electro-Voice is dedicated to loudspeakers and microphones and Dynacord is dedicated to amplifiers, DSP and software. The depth of our shared R&D resources are geared towards bringing customers the best of both worlds: state-of-the-art loudspeaker and microphone technology from Electro-Voice, and world-class electronics engineering and software design from Dynacord.
For optimal sound system performance, Electro-Voice recommends the following amplifiers.


Dynacord C Series

Two-channel power amplifiers for fixed install


Dynacord V Series

Multi-channel power amplifier for commercial installations


Electro-Voice CPS Series

CPS contractor precision series amplifiers


Electro-Voice PA Series

PA series multi-channel power for fixed install applications

Two-Channel
✓
Multi-Channel
✓
✓
✓
powerTANK
✓
DSP
✓
Direct Drive
✓
✓
✓
OMNEO (Dante, OCA)
Installation
✓
✓
✓
✓
Install Sound Partners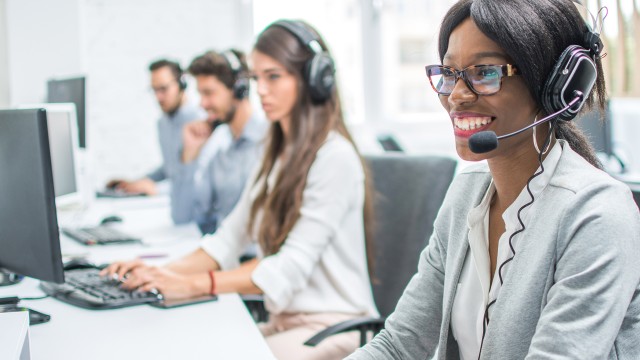 Electro-Voice together with our certified partners, are ready to help support you through planning, purchase, and setup. Services available through our network of highly-qualified associates and partners may include:
System Design
Installation
Programming & Commissioning
Get started
Warranty & After Sales Programs